- May 17th, 2013
Today I begin a series of posts related to my forthcoming book Pressure Points: Twelve Global Issues Shaping the Face of the Church (Thomas Nelson).  Lord willing, the book is to be released in July.  Until then, I want to give you a glimpse of its contents.  For a quick overview, see last month's post HERE.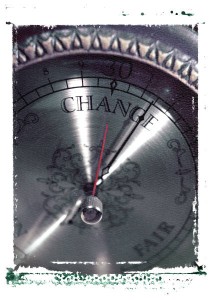 Ever since the first century, the church has experienced challenges to her mission of making disciples of all nations. For example, we read of persecution (Acts 4:1-3), racial issues (Acts 6:1; 10; 15:1-35), immorality (1 Cor 5:1; Rev 2:20), wealth and apathy (Rev 3:15-19), false teachings (Gal 1:6-7; 2 John 7-11), famine (Acts 11:27-30), and poverty (Acts 3:2; Gal 2:10).
And while sin, satanic forces, a groaning world, and an ungodly world system may at times slow the growth of the Church, the Bride will never be crushed.  Jesus promised to build His Church.  The Kingdom Economy often leverages such pressures to bring about wonderful manifestations of God's grace and omnipotence.
Jesus reminded us that not only is the call to Kingdom citizenship a call to be world-impacting disciple makers, but also a call to experience the pressures in this world. We find ourselves swimming in a sea of difficulties and delights, challenges and comforts, and opposition and opportunities.  In every age, the Church has experienced pressures affecting Her mission of disciple making.  However, we are to remember that our Lord has overcome the world (John 16:33), will present us blameless (Jude 24), and has provided His Spirit, enabling us to do even greater things (John 14:12) while on mission.
Stewardship of Innovation
For better or for worse, the global pressures of our day are shaping and will continue to shape the Church.  Here are a few of the many questions we should be asking:
How are we to respond to the growth of cities in our world?
What Great Commission opportunities exist with large numbers of unreached people groups living outside of their countries of birth?
How should the Church in the West relate to the Church in Majority World countries?
What does the Church need to be doing now in sub-Saharan Africa in light of the large number of children with HIV?
How does the growth of Islam influence our mission?
How do we equip new believers and long-term Kingdom citizens for life and mission in pornified societies?
This book is written not only to raise awareness of global issues, but to challenge the Church to ask questions and to submit humbly to the Lord, crying out for wisdom, discernment, and guidance in view of the pressures that surround us. In our integrated world, the global issues are not ones that we can say are "over there" and not in our own communities.
The call to follow Jesus is a call to remove from our vocabularies the phrase "We've never done it that way before." He is a dynamic Savior with His Spirit at work in and through the pressure points of our age. Innovations—even in missions—often take people in new directions while building on the labors of those who have gone before.
Throughout the book of Acts, the Church often had to innovate for mission as the Spirit led into new frontiers.  As Kingdom citizens, we are often required to change our general ways of thinking and functioning for the health of the Church and gospel advancement.  Structures, institutions, organizations, and traditions are to remain nimble and held loosely. It is when the church resists Spirit-led change and the need to innovate in light of global circumstances that she soon finds herself impotent and in poor health.
Unfortunately, such adjustments are usually painful and difficult. Christians are the ultimate conservatives when it comes to making necessary institutional adjustments for missions. And—it is sad to write—in many cases, until our pet preferences become a burden to us, or are cataclysmically removed from our control, we are likely to hold on to them, grieving the Spirit yet believing we are walking the straight-and-narrow path for gospel advancement. We are often guilty of taking what the Spirit provides for kingdom advancement and, over time, turning it into an idol for which we will sacrifice our lives.
With four billion people in the world who are not Kingdom Citizens—including over two billion who have never heard the name Jesus—we have much to do in our day. Knowing how to live as wise stewards involves knowing our world in light of our commission. Knowing our world means understanding the global pressure points shaping the face of the church and mission.
Pressure Points may be pre-ordered HERE.
(image credit: Microsoft Office)
- May 9th, 2013
One of the convictions we share as a pastoral staff team serving The Church at Brook Hills is the need to integrate the worlds of domestic and international.  Believing it to be biblical, we try to operate from a missiology that blurs the lines between home and abroad, domestic and foreign, while recognizing the need for healthy contextualization and strategic prioritization.  We don't have everything figured out, but we are prayerfully moving forward to glorify God by making disciples of all nations.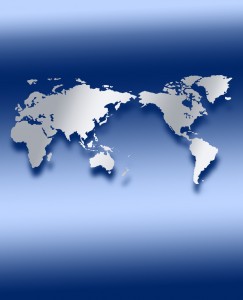 While the greatest need remains outside of the United States, we look around and see the nations are not just over there but also over here.  And since they are over here, we need to understand who is living among us.
I recently posted a list of several people groups in the United States that represented the largest (100,000+ pop.) unengaged-unreached people groups living elsewhere in the world (see that post for a definition of unengaged-unreached).
In this post, I want to share with you the list of all of the representatives of the world's unengaged-unreached peoples living in the United States.  To my knowledge, this is the first time such a list has been collected and made public.
What you will find on this list is 106 unreached people groups living in the United States who are representatives of unengaged-unreached peoples living in other countries.  One column lists the 106 peoples and the other column lists the countries where the peoples are considered unengaged-unreached.  The data found in this pdf is based on the April 2013, Global Status of Evangelical Christianity reports from Global Research of the International Mission Board.
Global Research's work is among the best in the world.  At the time of this post, according to their estimates, the world contains 3041 unengaged-unreached people groups.  This number excludes peoples living in the United States and Canada.  However, a separate recent report does contain an estimated 546 unreached peoples living in these two countries.  Therefore, to obtain an estimate of the number of unengaged-unreached peoples who have representatives living in the United States, one has to cross-check the 3041 with the 546.  While we doubled-checked our work, it is possible there are some oversights, omissions, etc.  If you notice any limitations, please let me know.
As far as we can tell, there are 106 people groups living in the United States that remain unengaged-unreached somewhere in the world.  This is a matter of great significance.  There is much potential for engaging the unengaged-unreached over there by reaching their unreached representatives over here.  The transnational nature of social networks that God in His sovereignty has allowed to develop can carry the truth of the gospel as much as it can carry a simple conversation, money wired to a village, or a visit from a family member in the States.  The Church in the West must recognize that the movement of the nations is part of the Divine Maestro's orchestration.  And with such movement comes a Kingdom stewardship.
The nations are among us. We do not recognize the global reality or our Kingdom responsibility derived from Acts 17:26-27.  Such peoples are the strangers next door.
We hope and pray that the Lord may use this list to advance His glory among the nations.
May the strangers next door be strangers no more!
PDF of 106 Representatives of Unengaged-Unreached Peoples in the U.S.
(Much appreciation goes to my administrative assistant, Phyliss Wright, for making the cross-checks of two massive spreadsheets.)
(Image credit: Microsoft Office)
- May 7th, 2013
I want to draw your attention to a new resource that was recently published, One Bible, Many Versions.  Dave Brunn spent over 20 years in Papua New Guinea with New Tribes Mission serving among the Lamogai people through church planting, literacy training, and Bible translation. Among his works is a complete translation of the New Testament into the Lamogai language.  When it comes to translation matters, he is a guy who has been there and done that.  For him, the theory is reality.
I had dinner with Dave last September at the national Evangelical Missiological Society gathering in Chicago.  We talked about his forthcoming book.  I recently received a copy and had a chance to ask him about its contents and some other relevant questions that I thought may be helpful for you.  You may order a copy HERE.
Commenting on the book, David Hesselgrave wrote, "One Bible, Many Versions is very well written. It is, in fact, one of the finest treatments of the subject of translation that I have been privileged to read. In the providence of God I trust that many, many others will read this book and benefit from it as I have."  Referring to the book, D. A. Carson, noted, "It will. . . remind us of how difficult good Bible translation is and how grateful we should be for the wonderful and even complementary choices we have in English Bibles."
What motivated you to write One Bible, Many Versions?
As a career translator, I believe there is a lot of confusion among English-speaking Christians about Bible translation. My aim in writing this book is to give Christians an "inside" view into the principles and practices of Bible translation from the perspective of an experienced translator. I wrote the book at a "non-technical" level so the average Christian can read it with full understanding.
Why should pastors consider this a valuable resource?
There are many competing claims about English Bible versions today, and Christians are looking for answers. Pastors who read this book will gain a more complete understanding of the challenges faced by every translator, and will therefore be better equipped to lead the church in respectful, balanced discussions about this issue.
When I hear Christians discuss Bible translation and debate about "which Bible version is best," it is clear to me that most of those debates are based on an incomplete, somewhat oversimplified view of translation. As Christians become better informed about the complexities of Bible translation, I believe they will be less dogmatic, and many of the debates will diminish. Here is an excerpt from D. A. Carson's gracious endorsement of the book: "This book will diffuse some of the polarizations that characterize many of the disputes."
What did your years as a translator teach you about "faithful" and "accurate" translation?
When my wife and I first arrived in Papua New Guinea in 1980, I was committed to translating God's Word as faithfully and accurately as possible. I thought I had a good understanding of what that meant; but when I started translating into the Lamogai language, I quickly realized that my view of translation was incomplete and even a bit idealistic. I found that some of my standards of faithful and accurate translation were based on English grammatical features that do not exist in Lamogai. If those standards were really God's universal standards then Lamogai would automatically be disqualified from having a faithful or accurate translation of God's Word.
One piece of the puzzle that I had not taken into consideration is the fact that English and koine Greek are related languages—both members of the Indo-European language family. That means the degree of literalness that exists in some English versions of the New Testament is largely due to the fact that the translators were translating from one Indo-European language into a distantly related language.
I realized that I had unintentionally made English the ultimate standard for Bible translation. This realization became even more noteworthy when I learned that only 6% of the world's living languages are classified as "Indo-European." That means 94% of the languages spoken around the world today are not related to koine Greek in the way English is. My view of translation was based on a pretty narrow segment of the worldwide linguistic landscape.
How is your book different from other books about Bible translation?
Many of the books and articles that have been written about the ongoing translation debate focus almost exclusively on theoretical "ideals" and do not attempt to give an objective, comprehensive view of "real" translation practice. The authors generally start by explaining their predetermined point of view and then use a few carefully selected translation examples to support their philosophical position.
In this book, I do not argue translation philosophy; and I do not disparage any translation of Scripture. Instead I have tried to humbly and respectfully present objective evidence that has often been left out of the translation discussion. My aim is to raise the light level of the average English-speaking Christian, allowing the truth about translation to dispel unwarranted disunity related to this issue. My heartfelt prayer is that God will be glorified as His children become more unified through a deeper understanding of the truth about Bible translation.
Thank you, Dave, for sharing with us today and for your Kingdom labors.
If you would like to know more about Dave and his work, here are a few links to check out:
http://www.OneBibleManyVersions.com
http://www.DaveBrunn.com
http://twitter.com/DaveBrunnAuthor
http://www.facebook.com/DaveBrunnTranslator
- May 5th, 2013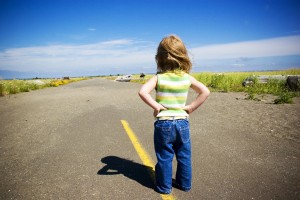 Imagine the possibility of future short term teams where the destination and unreached people group served over there is determined by the unreached people group your church serves over here.
"Pastor, where in the world do you think the Lord is leading our church to go this year?"
"Possibly Morocco. He has been at work among the Moroccans we have been serving in our community. Why should we attempt to create something new, but work where He has already been working?"
Imagine the possibility of future short term teams where the social connections of family and friends of unreached peoples over here are the bridges across which your church's teams travel to enter countries over there.
"What are you doing in our country? Why are you here? I need to know before you are permitted to enter."
"We are staying with the relatives of Siaeem for the next ten days. He is a friend of ours from back in Texas."
Imagine the possibility of future short term teams where your church does not depend on missionaries over there to provide lodging or travel, but you only accept hospitality over there from the relatives of those to whom you minister over here.
Imagine the possibility of future short term teams where your teams are received as "insiders" over there as a result of your church serving and loving unreached peoples over here.
"Ja-lin has told us to hear what you have to say about God. She speaks so highly about you and has experienced your love and hospitality in Atlanta. Thank you for welcoming her into your community."
Can you imagine the possibility of what the Lord can do among the nations as we serve the strangers next door? The future of missions–particularly short term efforts–begins to look differently whenever we recognize the importance of transnational social networks and the hand of the Divine Maestro orchestrating the movement of the unreached peoples into our communities.
Imagine the possibility of connections made at a well over here opening opportunities to serve in a village over there.
"Many Samaritans from that town believed in him because of the woman's testimony, "He told me all that I ever did." So when the Samaritans came to him, they asked him to stay with them, and he stayed there two days. And many more believed because of his word. They said to the woman, "It is no longer because of what you said that we believe, for we have heard for ourselves, and we know that this is indeed the Savior of the world" (John 4:40-42, ESV).
We live in a highly integrated world.  The world knows this. If only the Church would grasp this. Kingdom stewards are quick to recognize the hand of God among the nations in their communities and ask, "Can faithful service among the strangers next door over here lead to global possibilities over there?"
Is "Over Here, for Over There" a future for short term missions? It has already become a present reality for some churches. What about yours?
(Image credit: Microsoft Office)
- April 29th, 2013
Is it about. . .
coolness
being hip
small groups
glorifying God
rental property
making disciples
starting a worship gathering
keeping the 4 billion in mind
beginning in the harvest fields
marketing, mailers, and music
reaching the unreached peoples
developing the best web site in town
preview services and grand openings
looking at the field and seeing one church
beginning with long-term Kingdom citizens
acting on those thoughts about the 4 billion
organizing the church before the church exists
raising leaders from the harvest for the harvest
raising enough money to start a small company
being able to say "imitate me as I imitate Christ"
bringing our desired cultural traditions to others
teaching them to obey all that Christ commanded
strategies built with a philosophy of multiplication
designing a killer kids' ministry for the community
keeping things simple for the health of the new believers
adding another flavor to the Baskin-Robbins of Christianity
being a wise steward with your actions toward the 4 billion
developing that church's web site long before the church exists
teaching obedience that they may be able to teach obedience to others
seeing multiple disciples, leaders, and churches while looking across the fields
starting one and hoping to do it again within three years–when we can afford it
keeping things so complex and complicated that only the few could ever reproduce our methods
Church planting.  What is it to you?  Make sure you know before you go.
- April 26th, 2013
Lord willing, my next book will be released this July.  Pressure Points: Twelve Global Issues Shaping the Face of the Church (Thomas Nelson) addresses twelve of the most significant global issues influencing our mission.  I wrote this work to call attention to these matters and make some general suggestions regarding how we should respond as we glorify God by making disciples of all nations.
I do hope you get a copy of this book and allow it to guide your thoughts, prayers, and movement to the nations.  Pastors, I want to encourage you to get a copy to use in educating your people about the global realities affecting your short-, mid-, and long-term missionary labors–across the street and across the world.  If you are a professor looking for a book on contemporary issues, then I want to direct you to this work.  Mission agency leaders will find this work beneficial in keeping the macro-level matters before their people and assisting with organizational change and strategy development.
The book may be pre-ordered through Amazon HERE and Thomas Nelson HERE.
Pressure is a unique and powerful force. While it can be damaging, it is also a beneficial force. Without an appropriate blood pressure, the human body cannot function. Many adolescents are subjected to braces to straighten their teeth. Through the use of brackets, wires, and rubber bands, their orthodontists are able to apply the appropriate amount of pressure to move their teeth into the desired location. Every jeweler knows that when carbon is placed under the appropriate amount of heat and pressure, a diamond can result. Water pressure has been called one of the deadliest forces in the universe; however, we would not have running water in our homes without it.
I decided to use the metaphor of pressure in the title of this book for the reason that pressure can be both damaging as well as beneficial.  The matter for the Church to consider today is, how now should She live in such an age with a multitude of issues applying pressure?
While the Church does not have control over the macro-level contextual realities of each generation, Her response to them is a matter of Kingdom stewardship. She can either allow the pressure from these global issues to push Her off of Her biblical moorings and into a place of irrelevancy, or, like a flywheel that continues to pick up momentum as pressure is applied to it, She can discern the pressures and prayerfully consider a response while remaining faithful to Her Lord. This message is not intended to cause fear or fill the Church with a sense of depression and gloom. While each of today's critical issues poses numerous challenges to the advancement of the gospel, I write this work with a positive tone, believing that some of the greatest days for Kingdom advancement are still to come.
Here is a list of the contents:
Introduction: The Church and the Pressures of the Age
Chapter 1: Unreached People Groups
Chapter 2: The West as a Mission Field
Chapter 3: Growth of the Majority World Church
Chapter 4: Pluralism and the Plurality of Faiths
Chapter 5: International Migration
Chapter 6: Globalization
Chapter 7: Poverty
Chapter 8: Growth of the Cities
Chapter 9: Children and Youth
Chapter 10: Health Care
Chapter 11: Oral Learners
Chapter 12: Pornification of Societies
Conclusion: Global Engagement in a World of Pressure Points
Some very gracious brothers have provided words of endorsement for this book.  David Platt, with whom I have the honor of serving The Church at Brook Hills, wrote the Foreword.  Here are some of the kind words others have written about this work:
"Unreached People Groups"; "The West as a Mission Field"; "Globalization"—for all the world it sounds as though this book is just one more textbook for the classroom. Believe me, it isn't! It is for the classroom, of course. Missionaries and mission students will profit greatly by reading, studying and discussing these twelve "pressure points" in Christian missions today and tomorrow. But J. D. Payne has a way of taking topics off the classroom desk and putting them on the kitchen cupboard. And that's good—really good—because those of us who serve in the classroom and on the field desperately need the understanding, prayers, and support of those who "serve in the kitchen."  World missions would benefit greatly if all mission-minded Christians would look into—and pray over—Pressure Points.
—David J. Hesselgrave, Ph.D., Professor Emeritus of Mission, Trinity Evangelical Divinity School
Informative. Insightful. Inspiring. Convicting. Challenging. These are the words that come to mind as I reflect upon this important work by J. D. Payne. The world in which the church seeks to fulfill the Great Commission is changing more rapidly than we can adapt. The ability to think strategically and missiologically has never been more essential. Pressure Points will help us accomplish both of these necessary goals.
— Daniel L. Akin, president, Southeastern Baptist Theological Seminary
In Pressure Points, J. D. Payne offers a compelling reflection on some of today's most pressing challenges to the advance of the gospel around the world. Understanding the issues with which missionaries on the ground are struggling, he helps lead the reader toward biblically- guided responses that advance Christ's Kingdom. I recommend Pressure Points to all those seeking to faithfully serve among the peoples of the world.
—M. David Sills, D.Miss., Ph.D., associate dean of Christian Missions, Southern Baptist Theological Seminary, author of The Missionary Call and Reaching and Teaching
The twelve issues that J. D. Payne presents in Pressure Points serve as a wake-up call for the church. Ignoring these strategic trends could plunge Western Christianity into the abyss of irrelevancy. Recognizing and responding to these realities, however, will allow the message of Christ to resound gloriously throughout the nations.
—Bill Jones, president, Columbia International University
In Pressure Points, J. D. Payne has given us a rare combination of timely, well researched, readable, and practical content on some of the key issues facing the body of Christ. If we are to accelerate the fulfillment of the Great Commission in our generation, we cannot ignore these issues.
—Steve Moore, president, Missio Nexus, author of Seize the Vuja dé: A Fresh Look at Challenges and Opportunities in North American Missions
J. D. tackles issues of globalization and how they are impacting the church with the mind of an academic and the heart of an evangelist.  This is a current, relevant, solid book that should be read and digested by anyone who is serious about reaching the world for Christ and understanding the challenges in front of us. Missiology and global studies are combined in this book not to give answers but raise the questions and clarify what engagement may or may not look like.  If I were to recommend one missiology book today, this is it.
—Bob Roberts Jr., senior pastor, NorthWood Church, author of Bold as Love
Global Christians face constant pressures as we serve in the Kingdom, but we often fail to understand the sources of these pressures clearly. J. D. Payne's book powerfully illustrates some of today's most urgent pressure points and challenges us to act boldly as we respond biblically.
—Jon Hirst, CEO of Global Mapping International, co-editor of Innovation in Mission
- April 23rd, 2013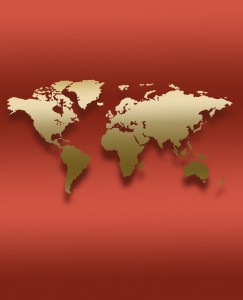 The term "unengaged" is a recent label developed to assist with our Great Commission task.  According to Global Research, a people group is described as unengaged "when there is no church planting methodology consistent with Evangelical faith and practice under way. A people group is not engaged when it has been merely adopted, is the object of focused prayer, or is part of an advocacy strategy."
This term is a very helpful addition that assists us with distinguishing between an unreached people group (one that is less than 2% evangelical) and an unreached people group that does not have any team working among them.
Global Research produces the valuable monthly resource known as the Global Status of Evangelical Christianity.  This list notes the unreached and also the unengaged-unreached peoples in the world.  Thankfully, Global Research is now providing data related to the United States and Canada.  This provision is of tremendous value to understanding and reaching the nations living on this continent.  Last year, when I published Strangers Next Door, the estimated number of unreached peoples in North America was 541, with 361 located in the United States and 180 in Canada.
Recently, I took the liberty to compare their list of the largest unengaged-unreached people groups–with populations of 100,000 or more–with the list of unreached people groups residing in the United States.  I also consulted peoplegroups.org.
The result is a new list (among others) that influences our church's North American strategy.
Of the list of 378 people groups (with populations of 100,000 or more) that are considered unengaged and unreached in certain countries, at least 21 of those groups have representatives in this country.  Please note, this is not an exhaustive list.  People group research is presently being conducted in the States.  However, this representative list of 21 groups is a significant resource for Kingdom stewards living in this country.
This list of twenty one groups (including three now engaged in the U.S.) reveals the migrations of the unreached peoples to the United States–where there is much freedom to share the gospel and plant churches.  This list also leads us to ponder the possibility that reaching the unreached over here, may open opportunities to reach the unengaged-unreached over there.
HERE is a pdf of the list.
(image credit: Microsoft)
- April 18th, 2013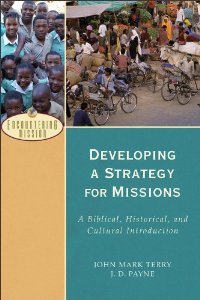 Lord willing–this September–Baker will release the book Developing a Strategy for Missions: A Biblical, Historical, and Cultural Introduction.  I am delighted to share this news with you.  John Mark Terry and I co-authored this book as a part of the Encountering Mission series.  In this post, I want to give you a bit of the story behind the work and a quick glimpse into its contents.
Mark has authored and edited several books (his most recent, co-edited with Robert Plummer, Paul's Missionary Methods: In His Time and Ours), and spent many years as a professor and also serving as a missionary in Asian contexts. I first met Mark when I was a seminary student.
The origin of Developing a Strategy for Missions is found at the end of the twentieth century when I was one of Mark's doctoral students.  I remember on the first day of his Ph.D. seminar, "World Evangelization Strategies," that he addressed the need for good literature on missionary strategy.  After hearing this information, I started thinking about writing such a book.  Years later, I was on a flight to Europe and was pondering this literary need and the thought of inviting Mark to co-author such a work.  When I returned to the States and shared this thought with him, we spoke with the series editor, Scott Moreau.  He and Baker liked the idea, so Mark and I went to work.
We divided the writing responsibilities.  Mark wrote chapters 6-15, 17, 18 and I took chapters 1-5, 16, 19-27.  Following the structure of the series, we included numerous tables, diagrams, box inserts, sidebars, and discussion questions.
Very few books on missionary strategy have been published in the United States, particularly in the last twenty years. In 1980, Edward Dayton and David Fraser published Planning Strategies for World Evangelization (A concise revision was published in 1990.).  This outstanding, yet behemoth-of-a-book, is a classic in missionary literature.  We have been influenced greatly by this work and such is evident in Developing a Strategy for Missions.  While we are not equating our work with their work, we did want to produce a comprehensive strategy book for a new generation.  We also desired to strike a healthy balance between writing an academic work (Baker Academic is overseeing this project) and writing a field-oriented work (after all, strategy development is practical by nature).  I believe we accomplished our goals for this project.
The book is divided into four sections: 1) Theological/Missiological; 2) Historical; 3) Cultural; and 4) Practical.  The Table of Contents follows:
Preface
      1.   Strategy Defined
      2.   The Crafting of Mission Strategy
      3.   Contemporary Objections to Missionary Strategy
      4.   Strategic Planning in Biblical Perspective
      5.   Missiological Principles for Strategy Development
      6.   The Apostle Paul's Missionary Strategy
      7.   Missions Strategy in the Early Church
      8.   Roman Catholic Strategy
      9.   Pioneer Protestant Strategies
    10.   Faith Missions Strategy
    11.   Mission Strategies on the American Frontier
    12.   The Indigenous Mission Strategy
    13.   The Church Growth Movement
    14.   Frontier Strategies
    15.   Contextualization Strategies
    16.   Understanding Cultural Research
    17.   Developing a People-Group Profile
    18.   Developing a Communication Strategy
    19.   Discerning Receptivity
    20.   Discerning Need
    21.   Visioning for the Future
    22.   Forming a Team
    23.   Assessing the Resources
    24.   Setting Goals
    25.   Choosing Appropriate Methods
    26.   Execution
    27.   Evaluation
Bibliography
Scripture Index
Subject Index
If you are looking for a resource to assist your students, church, agency, or team in developing a strategy for domestic and international disciple making, then I want to encourage you to get a copy of this book.  But, remember:  Even the best strategies remain as theory until application is made to the field. Don't get this book and shelve it; get it and apply it!
While I know that prices fluctuate, at the time of this post, Amazon has a very good pre-order price–the cheapest I've seen yet.
- April 15th, 2013
One of the reasons why most churches do not participate in church planting is that they believe it to be something grandiose and outside of their reach.  Pastors often listen to the exceptional, ten-talented, high capacity church planter and assume that one must be like him to do church planting the "right" way.
"We don't have a guy like that in our congregation; we can't plant a church. Our church is made up of managers, teachers, bankers, electricians, welders, servers, stay-at-home moms, college students, mechanics, accountants, physicians, painters, and contractors."
We hear of complex church planting methods and elaborate systems and assume that such is necessary for a church to be planted.  We look at our people and think the task is just too great for our congregation.
In my last post, Church Multiplication Begins with Middle C, I shared my concern that we often cast a church planting vision before our people and leave them there.  While the vision may be good and right, it often requires the execution of complex methods that only the rare ten-talented guy can manipulate.
In this post, I want to help us understand that church planting involves a series of small steps that are not beyond the grasp of churches.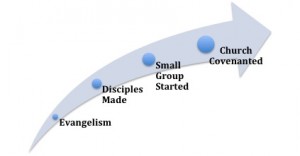 Since we are talking about planting a church and not starting worship services, gathering a crowd, organizing kids programs, renting property, buying buildings, preaching a sermon series through the book of Leviticus, developing a web site, creating a mass mailer to be distributed to 10,000 people, raising enough money to start a small company. . . . (You know, all of those potentially good things that come with established churches comprised of long-term Kingdom citizens.), let's begin with the basics.
Your people can see themselves involved with the basics.  You can see your people involved in the basics.  After all, the fundamentals are simple.  They are basic.  They are absolutely necessary.
Recognize the Basics
Church planting is very difficult work.  It is a ministry that is on the edge of Kingdom expansion.  It involves intensive spiritual warfare.  We only need to look at the missionary labors of Paul to understand that the spiritual oppositions are great.  Church planting is hard.  Very hard.
However…
Church planting is not complex. In fact, it is very simple (see 1 Thess 1:1-10 for the requirements).  It is a task for both the educated and uneducated, the literate and illiterate, the full-time employee and the unemployed.
Church planting is evangelism that results in new churches.  The beginning point for the church planting team is not with long-term Christians.  The team begins with unbelievers.  Glancing at my diagram above, you are able to see the movement of a church planting strategy along the major mileposts toward a church gathered.  The movement begins with sharing the gospel and does not move to a gathered group of Christians until new disciples have been made.
The new believers are then taught obedience in community with one another (i.e., small group).  Finally, the small group is taught from the Bible what the church is and does.  The new small group is then challenged with the question, "Is the Spirit leading you to unite as a local expression of the Body of Christ?"  And, if so, such begins a wonderful journey of the team with the new church to raise up and equip elders–who will then equip the church for the work of the ministry.
Questions to Ask
If you are trying to lead your people to be involved in church planting (or maybe you still have not caught a vision for it yourself), then ask your people a few questions–considering the diagram above:
1) Can you and two or three people from our church share the gospel with other people?  Can the three of you set a twelve month goal–by the grace of the Lord–that you will work to see nine people (for example) come to follow Jesus (three new believers per team member)?
2) Can the three of you gather those new disciples into a small group whereby you will begin to teach them how to follow Jesus? Can each of you mentor these nine outside of the weekly group time (three new disciples per team member)?
3) Can you and your team model the Christian lifestyle before this new small group while leading them through an intentional study of God's word regarding what is the local church?
4) After studying through the Word about what is a local church and modeling individual and body life, can you and your team ask the small group if the Spirit is leading them to be a church?
5) If they decide to self-identify as a local church, then can you and your team begin working with them to raise up elders whom you and your team will begin to spend more time developing as leaders for this body?
Small Steps
Pastors, are your mechanics, teachers, stay-at-home moms, managers, and college students sharing the gospel?  Are your plumbers, servers, and business owners teaching one another the Word and having fellowship in small groups (Sunday School, home fellowships, family groups, etc.)?  If so, then your church is much closer to church planting than you probably think.
Whenever we remove much of the hype, quantitative expectations, and North American cultural expressions of church planting, we come to recognize that church planting is not very glamorous. It involves small steps.  It is about making disciples from out of the harvest and teaching them to obey all that Jesus commanded.  If your people can do this, then by God's grace, your church can plant churches. . . . many churches.
But, if we cannot make disciples, gather them, and teach them to obey, then we have a problem. . . a problem much deeper than believing that our church cannot be involved in church planting due to the lack of money, high caliber leaders, excellent musicians, etc., etc., etc..
- April 10th, 2013
I can't read Hebrew; it is too hard.
So, the professor begins his class with, "Let's not attempt to read the book of 1 Chronicles today, but let's start with the Hebrew alphabet."
Dad, I can't ride your bike; it is too big.
So, the father begins with, "Maybe we need to get a bike that is more appropriate for a four year old."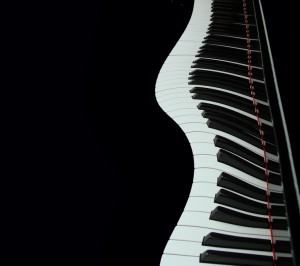 There is no way I will ever be able to play Mozart's "Rondo Alla Turca"?
So, the instructor begins the first lesson with, "We should probably start with Middle C today."
As leaders, we often fail to teach our people to see the multiplication of churches across a people group or population segment as a series of small steps.  We rightly cast a vision for church multiplication, but we often leave them with the big picture.  We must understand that the big is made up of the small. We must help them to see their role in the small that leads to the big. It is difficult for the saints to do the work of the ministry, if they suffer from paralysis of the big picture.
If you have read my writings or heard me speak, you know that I hold to the definition that church planting is evangelism that results in new churches.  Can churches be planted by transfer growth? Yes. Can churches be planted by gathering long term Kingdom citizens together to begin a new church? Yes.  Can churches be started by church splits? Yes.
However, we are not told to plant churches in the Bible.  We are told to make disciples.  And as we examine the New Testament, we quickly observe that the birth of churches involves laboring in the harvest fields and beginning the churches with new believers from those fields (e.g., Acts 13-14; 1 Thes 1:1-10).
We can't plant churches.  It took us 30 years to be the church we are today. There is no way we can do this again by next year.
We can't plant churches.  We are accountants, baby-sitters, mechanics, teachers, clerks, and contractors. You are the one who has all the years of religious education and training. Let's get the high caliber people to do it.

We can't plant churches.  Our annual budget is one million dollars. We don't have that much to give to a daughter church.
Pastors, if you want to lead your church in the multiplication of churches, begin with Middle C.
In my next post I plan to address the small steps involved in moving from evangelism in the fields to churches planted.
(Image credit: Microsoft Office)