I  have been troubled by what I believe is a missioloigcal malpractice among many church planters today.  If we say we are Kingdom citizens living by a Kingdom Ethic, then that Ethic must govern all of life, including our church planting philosophies and methods.  While we talk about the Great Commission and Kingdom advancement, we fail to allow the truth of the Scriptures (esp. on wisdom and stewardship) to guide our endeavors in light of the fact that approximately 75% of the U. S. and Canadian population have no relationship with Jesus, AS WELL AS another 4 billion people scattered across the earth.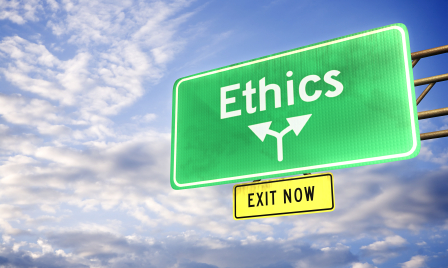 In April 2009, I presented the paper, "Ethical Guidelines for Church Planters: A Suggested Proposal", to the Southeast Regional Evangelical Missiological Society, and a similar paper in October, at the national meeting of the Evangelical Missiological Society.  
I have been very surprised, but thankful, for the interest this paper has been generating over the past several months.  The Great Commission Research Journal asked me to write an article on this topic for their Summer 2009 volume; the Evangelical Missions Quarterly asked me to write a brief article on the topic (January 2010); and the Evangelical Missioloigcal Society is publishing a book with William Carey in September (2010), that includes a variation of the paper as a chapter.
I recognize sharing this information with you appears to be self-promoting.  Such is not my desire.  Rather, I want to bring you into an approach to missiologically thinking that is happening in certain circles today.  It is my hope that you will carry on this conversation in your circles of influence for the glory of God.
In Christ, we have great freedom with our missionary methods.  However, such freedom should only be permitted to the extent that proper stewardship, faithfulness, and wisdom are not compromised for a lesser good.  I wrote this proposal to help church planters avoid sacrificing great accomplishments for the Kingdom, while they settle for accomplishing good things for the Kingdom. 
While I have rewritten the suggested guidelines a few times, as I have continued to think on this topic (hence the reason I only list 11 guidelines below and there are 12 in the original paper), you can read the original version HERE.  There is enough material here for you to understand what I'm saying and to start a dialogue in your area of the world.   
Now, if you are anything like me, by now you are about to check out another web site.  You may be thinking, "I'd rather have a red-hot poker stuck in my eye, than read about ethics and church planting!"  🙂  But hang with me for a moment longer, before checking out the sports scores.
Here are the suggested guidelines for our church planting practices: 
Guideline #1:  Since the global need for the gospel is so great, unless God reveals otherwise, we will begin our ministry among people with the greatest need and with a high level of receptivity to the gospel.   
Guideline #2:  Since the world consists of four billion unbelievers, with two billion who have never heard the gospel, our strategy will involve the use of highly reproducible church planting methods.
Guideline #3:  Since biblical church planting is evangelism that results in new churches, we will not prioritize transfer growth over conversion growth by designing ministries that will primarily attract believers.
Guideline #4:  Since unity among churches in a geographical area is a powerful witness to the gospel, we will be concerned with other evangelical pastors laboring in the same area as our team, and will take the initiative to meet with them to share our calling, vision, and ethic.
Guideline #5:  Since we desire to respect other evangelical pastors in the area, and desire sanctification in the lives of any transfers from local churches, we will have a systematic plan to respond to the transfers who want to become part of the new church.
Guideline #6:  Since our calling to this ministry, people, and location is from God and not based on money, we will not end our church planting ministry in this area simply if our financial support ends, but rather will make appropriate plans for the future of our personal finances.
Guideline #7:  Since the biblical model for church planting is a team approach and many liabilities come when working as a solo church planter, a team will be developed before the work begins.   
Guideline #8:  Since one of the most critical issues in missionary circles is that of the stress on the family, we will not neglect our families for the sake of church planting and will begin our work with a strategy for nurturing our family life while serving as church planters. 
Guideline #9:  Since we are Kingdom Citizens, we will not neglect our daily devotion time with the Lord by allowing ourselves to be distracted by the numerous tasks to be accomplished in the ministry. 
Guideline #10:  Since the task of missionary work involves effective communication, we will work diligently toward contextualization rather than bringing our preferred church traditions to the people.  
Guideline #11:  Since integrity and accuracy are important when reporting statistics related or our missionary labors, we will strive to report only those numbers and descriptive details which are truly reflective of what the Holy Spirit is doing in our context.
What are your thoughts?  What needs to be added?  What needs to be removed?