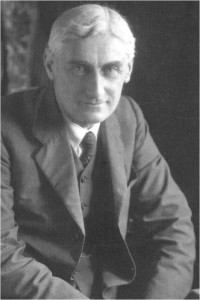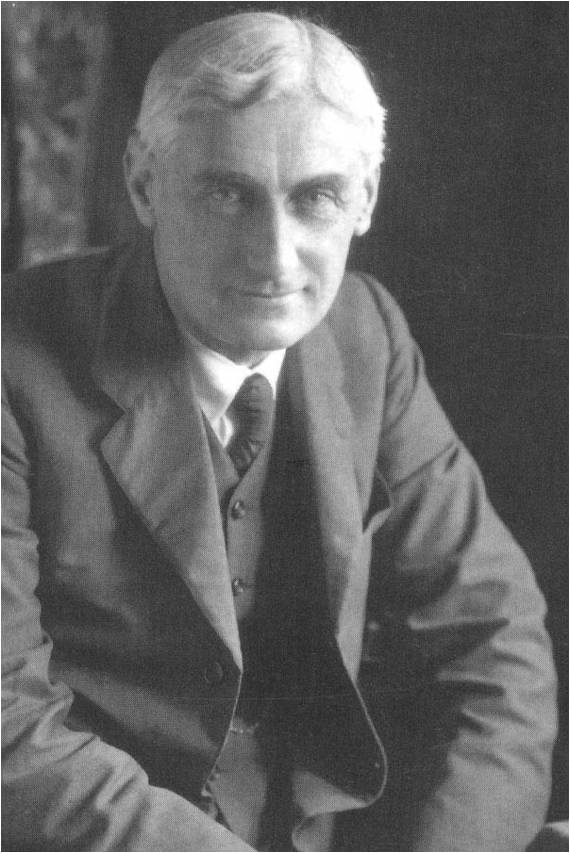 Today, I begin a two-part series on the blog about one of my greatest missiological influences, Roland Allen (1868-1947).  While Allen is best known for his books Missionary Methods: St. Paul's or Ours (1912) and The Spontaneous Expansion of the Church and the Causes which Hinder It (1927), he has been tremendously influential in shaping modern missionary practices of the second half of the 20th century to the present .
Allen was a leading influence on both Leslie Newbign and Donald A. McGavran, with the latter being possibly the most influential missiologist of the 20th century.
Unfortunately, many people today believe Allen is only a shadowy figure of yesteryear, bearing little influence on contemporary missions.
Nothing could be further from the truth.
More than likely, you have been influenced by Roland Allen if you:
have ever talked about church planting movements
have pondered church multiplication
believe churches can be indigenous from the moment of their birth
have considered the role of the Holy Spirit in new churches and in missionaries
have despised the thought of supporting paternalism
have realized that church leaders can be both thoroughly biblical and effective without lengthy periods of training (divorced from their people) and without financial support from sources beyond their churches
have advocated that Spirit-empowered national believers generally are able to carry the gospel farther and faster than missionaries can among those nationals
have believed the missionary practices of the New Testament Church reveal principles that are applicable today, and not simply a description of an Age long gone
For most of us today, we have been influenced by Roland Allen. . . and do not know it.
While Allen was a controversial figure in his day, his thoughts began to catch on near the end of his life.  However, it was sometime after his death that others began to take his work seriously.  Hear the prophetic words of Allen to his grandson Hubert J. B. Allen:
"I can recall, when I was about twelve years old, asking my 'Granfer' whether I could read his books, and receiving from him the reply: Oh, yes, you can read them by all means–but you won't understand them: I don't think anyone is going to understand them until I've been dead ten years. . . ."
Speaking of his grandson. . . Hubert J. B. Allen has written the only book-length biography on Allen to date, Roland Allen: Pioneer, Priest, and Prophet (Forward Movement Publications; Eerdmans, 1995).  I strongly commend this outstanding work to anyone interested in better understanding the man.  Hubert Allen has produced a work that brings life to Allen's personality.  While Roland Allen may not have been likely to approve of such a work about himself, his grandson has greatly honored the man.
Here is a brief chronological biographical sketch to assist you in better understanding Allen:
Born to Charles Fletcher (1835-1873) and Priscilla Allen (1839-1935) in England, December 29, 1868
6th of 7 children (2 girls, 5 boys)
Baptized at 4 weeks
Charles died in 1873 while away from family ministering in Central America
Roland won a scholarship to St. John's College (Oxford)
Won university's Lothian Prize for essay on Pope Silvester II which was published in The English Historical Review
While an undergraduate at St. John's College he was greatly influenced by the Anglo-Catholic faculty members of Pusey House
Following college, faculty of Pusey House influenced him to attend the High Anglican training school in Leeds
Ordained in 1892 as a deacon in the Anglican Church
1893 became a priest
Served in the Durham diocese in the parish of St. John the Evangelist, Darlington
Later applied to the Society for the Propagation of the Gospel
Was rejected by the Society due to a "Heart Condition"
Applied to the independent Church of England to North China to be a missionary
1894 accepted by Mission
1895 completed his curacy
Went to China and quickly learned the language
Oversaw non-Christian day school
Opened  a clergy school in the northern part of China
While in China  he also oversaw a printing press, became a chaplain at a Legation
Started writing for the Mission's quarterly journal, The Land of Sinim
1900 was in the Boxer Rebellion
Kept a detailed journal of the uprising, published in 1901, The Siege of the Peking Legations
During furlough in England, married Mary Beatrice Tarleton (1863-1960)
Two children: Priscilla Mary (1903-1987) and Iohn Willoughby Tarleton (1904-1979)
1902 Allen and wife departed for China
Started serving at a mission station at Yung Ch'ing
Started to apply missionary principles that were contra paternalism.
Soon had to return to England due to poor health
Mission agency never allowed him to return to China
1904 Allen began serving as a vicar in a rural Buckinghamshire parish of Chalfont St. Peter
1907 resigned from position as vicar due to theological reasons

Allen refused to carry out baptisms, marriages, and burial services for non-believers

Started doing deputation work for a mission organization, assisted ill clergy, and spent much time thinking and writing
1912 published Missionary Methods: St. Paul's or Ours
1913 published Missionary Principles
1914 developed relationship with Sidney James Wells Clark, wealthy Congregationalist layman and Thomas Cochran, Presbyterian Scotsman missionary-physician
1917 partnered together to begin World Dominion Movement, to conduct surveys, research, and publish writings
1918 each man became involved in the Survey Application Trust and its publishing arm, the World Dominion Press
1914 Allen served as a Naval chaplain
1914-1918 he taught Classics in Worcester
1917 published booklet, Pentecost and the World
1919 published Educational Principles and Missionary Methods
Later, Allen's missiology conflicted with other members of the World Dominion Movement, yet he continued to be the principal contributor to the journal World Dominion in the 1920s
1923 published Voluntary Clergy
1924 extensive survey work in Canada
the Canadian experience and several extended visits in the latter 1920s to southern Africa and India also influenced his missiology and confirmed for him many of his controversial thoughts
1927 published The Spontaneous Expansion of the Church and the Causes Which Hinder It
1928 published Voluntary Clergy—Overseas
1929 published Nonprofessional Missionaries
1930 published The Case for Voluntary Clergy
1930s Allen and wife moved to Nairobi, to be near children
Assisted with St. Mark's Church in Nairobi
Soon left St. Mark's, believing he was hindering the church
1937 published S.J.W. Clark: A Vision of Missions
Learned Swahili and translated and published several Swahili writings into English; all translations were of Muslim texts
June 9, 1947 Allen died
Gravestone is in Nairobi's City Park.  Simple stone cross with the inscription:
ROLAND ALLEN
Clerk in Holy Orders
1868-1947
I AM the Resurrection and the Life Saith the Lord
Several years ago, I published an article in The Churchman titled, "The Legacy of Roland Allen".  You can find it HERE on my site, or at The Churchman's site HERE (FYI: I have no idea why they have "John Dobson's" name above mine. I'm not John Dobson and have not written anything on New Testament Greek–regarding the typo, it's all Greek to me.).
Next post: Roland Allen: Part 2, His Missiology, stay tuned!