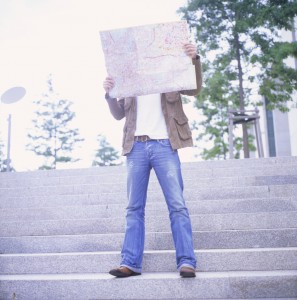 The following refugee facts were released last week by the U. S. Bureau of Population, Refugees, and Migration.  Do we see the sovereign hand of our Father at work?  If so, how now should we live?
The number of refugees resettled in the United States reached 3 million on February 15.
An examination of the last 30 years reveals some fascinating trends.
In the 1980s, most of the refugees settling in the United States were from Vietnam, Laos, and the Soviet Union.
In the 1990s, large numbers of Bosnians fled to the United States.
During the 21st century, we have witness the resettlement of many people from Burma, Bhutan, Iraq, Iran, and Somalia.
Here are some of the numbers in the article:
Since 1975:
Over 1.4 million refugees came from South East Asian countries
Over 605,000 came from countries of the Former Soviet Union
Over 262,000 Africans arrived
Over 289,000 came from the countries of the Near East and South Asia
The five largest nationalities resettled were Vietnamese, Ukrainian, Iraqi, Cuban, and Somali
The five states that have resettled the most refugees, in descending order, are California, New York, Texas, Washington, and Florida
Do we see the nations among us?  What a wonderful opportunity to love and serve these peoples in their time of need.  Have you ever done some research on Joshua Project regarding the peoples of these nations?  If not, I would encourage you to take a moment to do that.
Have we been placed in the United States simply to live out the American dream when our Father has not only told us to "Go" but has moved the world to us?
*Source:  The original source of the data provided here came from the U.S. Bureau of Population, Refugees and Migration in an article titled, "Democracy, Human Rights, and Refugees: Three Million: Changing Lives One Refugee at a Time" and was linked HERE.  However, at the time of this blog post, I discovered that the link is no longer taking readers to the original article.  And while I still have the original article from the Bureau, I have been unable to locate the corrected link on their site.  However, the Huffington Post published an article last week containing some of the information contained in the original source from the government.