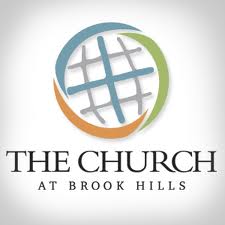 This past Sunday evening I received a call from The Church at Brook Hills in Birmingham, Alabama to come and serve as their pastor of church multiplication.  I accepted this invitation with much gratitude and excitement.
Lord willing, my family and I will be moving from Louisville to Birmingham this summer when I plan to begin serving in this new role come July 1.
I want to say thank you to all of you who have prayed for us and offered words of encouragement as well.  I very much appreciated them.
It was over a year ago when David Platt and I started talking about the possibility of this new role (If you are interested in more of the details, HERE is a link to a couple of videos produced by the church.).  Following those conversations, I spent a great deal of time praying, fasting, talking with the leaders and members of my church, and talking with the leaders of The Church at Brook Hills.  The Lord made it clear that He was leading me to this faith family in Birmingham.
For the past several years, I have had the privilege to serve with the North American Mission Board and The Southern Baptist Theological Seminary as a professor of church planting and evangelism and director of the Center for North American Missions and Church Planting at the seminary.  In fact, I have been with the seminary for the past decade, with the last nine years under the employment of the mission agency.  I greatly love, appreciate, and respect the brothers and sisters who are a part of these institutions.  They are dear friends and doing great Kingdom work.  I will most definitely miss serving alongside of them.
I am honored and humbled to be called to serve as one of the pastors for this great church.  Over the past several years, the Lord has been doing an amazing work through these dear brothers and sisters.  They have been making a major Kingdom impact in their Jerusalem, Judea and Samaria, and the uttermost parts.  Every time I have been a part of one of their worship gatherings, I have observed them baptizing men and women.  Last Sunday, they commissioned 35 mid-term missionaries who will be serving somewhere in the world from two months to two years.  In addition to their many other international labors, they have been sending missionaries throughout North America to plant churches.  The Lord has been raising up and calling out men to go and serve as pastors in other established churches.  Numerous leaders are being raised up from within the faith family.  Time and space will not allow me to share all of the great things the Lord has been doing with these brothers and sisters.
If you can't tell, I am very excited about what is happening.  My prayer is that I will not mess up the great things the Lord is doing.
In addition to general pastoral matters, my responsibilities as a member of their senior leadership team (of seven other pastors) will involve three primary (yet integrated) responsibilities:  1) I will oversee and provide leadership for all of the church's North American church planting efforts; 2) I will work closely with Jonathan B., the church's global disciplemaking pastor (who is an amazing guy), in matters related to cross-cultural church planting efforts; and 3) I will develop and oversee a leadership equipping and mobilization center for all of the church's members.
And if you are wondering…yes, we are building the airplane as it is flying.  That's what I'm talking about!  I love it!
Your prayers are greatly appreciated as I make this transition.  In addition to remembering my family, please remember to pray for the church, Southern Seminary, and the North American Mission Board.
And for those in the Brook Hills faith family who have been reading my blog, I want you to know that I am deeply honored to come and serve as one of your pastors.  My family and I are aching to move to Birmingham and get to know you better.  It is a very high and serious calling to serve as one of your pastors, a tremendous responsibility that I have not entered into lightly.  Thank you for the honor of being able to serve you in this role.  I am so thankful to know of what the Lord is doing through each of you.  I eagerly look forward to linking arms with you as we continue to labor for the multiplication of disciples, leaders, and churches across the world.  I am not perfect and greatly appreciate your patience with me and covet your prayers for me and my family.  I don't have all of the answers, but will promise to pray hard  and faithfully serve our Father in this equipping and mobilizing role.