- August 15th, 2012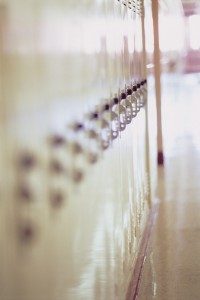 "There are a 104 days of summer vacation and school comes along just to end it…" (If you don't know what cartoon theme I'm singing here, just sing this line to your ten year old and he or she will tell you.).
Ah…. Yes, today was the first day of school for all three of my children.  I am very thankful that it went well.  They were all eager to start; Mom and dad were also eager.

In light of this end-of-summer-break reality, I wanted to share the following numbers and their corresponding statements that were recently published by the U. S. government on students in this country.  It is my hope and prayer that we will take a moment and pray for the individuals represented by these numbers.  May we never forget the students who live among us.  They are in need of the gospel and healthy churches.
They are a potentially powerful force for Kingdom expansion.
Are we shepherding them well?
Are we challenging them with the claims of Christ?
Are we encouraging them to obtain marketable skills, trades, and degrees that would best position them for mission in the global marketplace?
Here are the numbers.  Here is our present reality.
Will we be wise stewards with this incredible opportunity set before us?
79 million
The number of children and adults enrolled in school throughout the country in October 2010 — from nursery school to college. They comprised 27 percent of the entire population age 3 and older.
72%
Percentage of children 3 to 6 enrolled in kindergarten who attended all day, as of October 2010.
24%
Percentage of elementary through high school students who had at least one foreign-born parent in October 2010.
70%
Percentage of 6- to 17-year-olds who were highly engaged in school (children reported as liking school, being interested in school and working hard in school) in 2009.
11.8 million
Number of school-age children (5 to 17) who spoke a language other than English at home in 2010; 8.5 million of these children spoke Spanish at home.
16%
Percentage of all college students 35 and older in October 2010. They made up 34 percent of those attending school part time.
41%
Percentage of 18- to 24-year-olds enrolled in college in 2010.
56%
Percent of college students who were women in 2010 (includes both undergraduate and graduate students).
(image source, Microsoft, Royalty-Free/Corbis)