The MissioNexus Church Connection Tour wraps up today in Atlanta.  It has been a wonderful time discussing migration and mission in Baltimore, Los Angeles, Toronto, Chicago, and Atlanta.  I have been encouraged by the turnout from churches, networks, and mission agencies, representing a variety of evangelical denominations and non-denominational traditions.
International migration is one of at least twelve global issues shaping the face of the Church today.  This topic is at the forefront of Kingdom expansion, and so are many of those who came out and participated in this tour.  Keep up the great work, my brothers and sisters!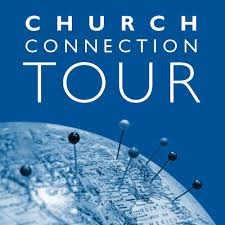 In a day when most evangelicals (including those serving in North America) are primarily focused on reaching reached people groups, I have greatly appreciated the vision and heart of MissioNexus to use this month as a time to cast vision for migration and mission in North America.  Thanks, Steve Moore, for your leadership on this matter.
Much of my presentation came from Strangers Next Door.  Also, it has been good to hear Matthew Soerens, co-author of Welcoming the Stranger, discuss migration and related biblical, practical, political, and ethical details.
At each stop on our tour, I promised the participants a copy of my presentation slides.  Therefore, I am writing this post to make this resource available to them.  There are two versions. One was used with our U. S. locations and the other for our Canadian gathering.  Even if you did not join us on the tour, you may have these slides too.  Some of them will not make sense to you, but here they are.
The United States is the world's largest migrant-receiving nation in the world, and is home to an estimated 360 unreached people groups.  Canada is one of the world's most ethnically diverse countries, with one-in-five citizens being non-Canadian born.  It is estimated that 180 unreached people groups are found in Canada (My Canadian connection on the tour said it is much higher).  These two numbers put the United States and Canada on the top five list of countries with the largest number of unreached people groups–a story few of us have heard.
Let's work while it is still day. Until the strangers next door become strangers no more!
Church Connection Tour U. S. Presentation
Church Connection Tour Canadian Presentation