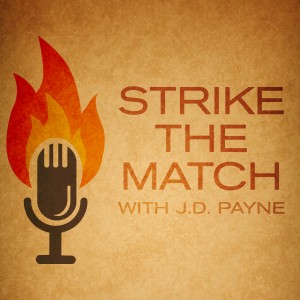 Jeff Sundell has been involved in Great Commission activities for many years. After serving in South Asia and seeing the multiplication of disciples, leaders, and churches, he returned to the United States in 2009, contextualizing what he learned.
Now, many churches across the United States benefit from Jeff's vision and training. Christians are becoming aware of the unreached peoples in U. S. cities and are responding with the gospel. In this episode of Strike the Match, Jeff shares his journey of how he began to apply his missiology within the United States and how churches are being multiplied from the harvest.
Jeff may be contacted through 4Fields.net.
Podcast: Play in new window | Download
Subscribe: Apple Podcasts | Android | RSS