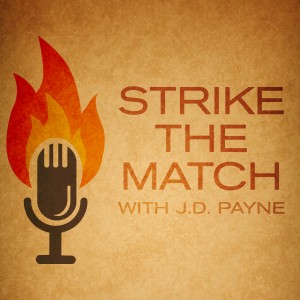 Evangelicals have been asking questions related to the ministry of apostles for several years. Some of these conversations have been unhealthy and unhelpful while others have been edifying and resulting in Kingdom advancement.
Do apostles exist today? If so, who is an apostle? If so, are they different from the Twelve? Is there an ongoing role of apostles in missions? If so, what is that role? What do apostles do? Is it dangerous to talk about contemporary apostles? These are a few questions addressed in this episode.
Don Dent is my guest on Strike the Match. Don is a professor, author of the book The Ongoing Role of Apostles in Missions (re-published fall 16), and Director of the Kim School of Global Missions at Gateway Seminary.
Podcast: Play in new window | Download
Subscribe: Apple Podcasts | Android | RSS