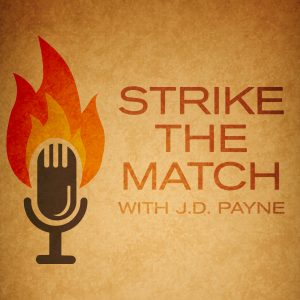 Season 3 of Strike the Match begins with this post! Be sure to subscribe (iTunes, Android, RSS) so you will not miss an episode!
Ramadan 2017 begins Friday, May 26. I thought it would be appropriate to begin our third season talking with Dr. John Klaassen about Islam and reaching Muslims.
Dr. Klaassen served for 18 years in the Muslim world, is a professor, pastor, and author of Engaging with Muslims: Understanding Their World; Sharing Good News (I highly recommend this book for church members.). His bio may be found HERE, and he may be contacted via email at jklaassen@sbts.edu.
After listening to my conversation with Dr. Klaassen, check out my conversation with Dr. David Garrison on Muslim movements to Christ from Season 1.
Podcast: Play in new window | Download
Subscribe: Apple Podcasts | Android | RSS