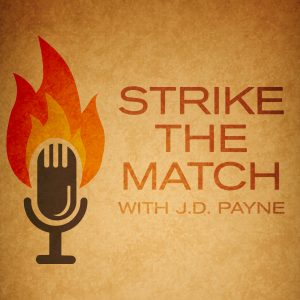 The Moravian Church has been described as "one of the most remarkable missionary churches in Christian history" (Ruth Tucker, From Jerusalem to Irian Jaya). In a day and time when few people were thinking about missionary activities, the Moravians were going to the most remote places on the globe and working among the most resistant peoples. To be a Moravian meant to be involved in global mission–and that global mission was to be owned and carried out by the Church rather than the government. At one time, for every 60 Moravians, 1 missionary was on the field.
The story of the Moravians and their international activities is a story of perseverance, of simple evangelical faith, and missionary methods that influenced generations of missionaries.
In this episode of Strike the Match, I address questions such as: Who were the early Moravians? What did they believe? Where did they go? and What were their disciple-making methods?
Though few people are aware of the history of these Kingdom citizens, their influence continues to shape the Church today. There is much we can learn from these brothers and sisters as we make disciples of all nations in our generation.
Podcast: Play in new window | Download
Subscribe: Apple Podcasts | Android | RSS