- April 22nd, 2014
Short-term missions is long overdue for an overhaul.
Projects abound. Many of us run throughout the world doing great ministry in many needy parts of the world, but little mission takes place.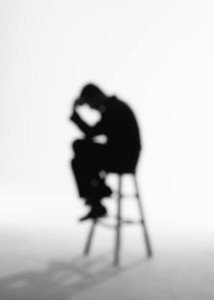 Some of us have made great strategic progress in the area of short-term missions, recognizing the value of long-term partnerships instead a "this year here and next year there" approach.  Let's keep up the good work with such partnerships that assist in facilitating disciple making and church planting.
However, such strides are not enough; a leap is needed.  We need to re-think short-term missions in light of the movement of the nations across the world.
One of our church members recently was invited to Saudi Arabia.  This came as a result of friendships with some Saudis that only began three months ago.  He has spent much time with them drinking coffee and tea, playing sports, and sharing the gospel.  They know where he stands; they know he desires for them to know Jesus.
Another of our members was recently invited to a Hindu wedding in India.  This came as a result of friendships with some South Asian Indians in the city.  This couple has spent much time with this Hindu man drinking coffee and tea, eating together in their home, and sharing the gospel.  He knows where this couple stands; he knows that they desire for him to follow Jesus.
It is difficult to get into several places in the world where the unreached and unengaged reside.  And, if we finally get in, we then have to find a way to connect with the peoples there.
But, whenever the peoples of the world invite you into their world, everything changes.  You are no longer an outsider.
What if we began to develop short-term missions around the migration of the unreached peoples to our neighborhoods?  What if the destinations of your future short-term trips were based on the birth countries of those peoples living in your community?
What if our churches entered areas of the world for a week or two at the invitation of the people themselves?
What if we refused to stay with missionaries and in hotels, but allowed the people to show us hospitality?
What if the people introduce us to their social networks?
Of course, all of this is dependent upon reaching out to the strangers next door and connecting with them.  For many of us, here is where short-term missions should begin.
Blurring the domestic and the foreign, until the strangers next door are strangers no more!
(image credit: Microsoft Office)
- April 18th, 2014
During this evening's Secret Church gathering, a special time of prayer will be for the Kurds and Turks.  Even if you are not present with us in Birmingham, or participating via simulcast, check out the links below.
Turkey is a country of approximately 75 million people, less than 0.1% are evangelical believers.
The largest concentration of Kurds in the United States is in Nashville.  Very large concentrations of Turks in the United States are in the Metro New York area.
- April 17th, 2014
UPS truck drivers rarely make left turns. Such turns are more dangerous to make than right turns. They also save the company money. By making 90% of turns to the right, UPS has been able to save 10 million gallons of gas.
Drivers traveling greater distances to avoid idling time and going against the traffic flow have reduced emissions, increased delivery time, improved safety performance, and helped their bottom line.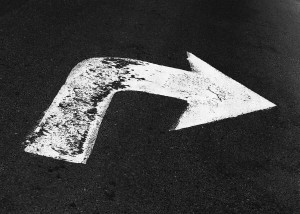 Who would have thought?  Only after the company began tacking vehicle performance (going back to 2001), which helped them see their limitations, did they come up with this right turn model.
I can't help but wonder if many of us in church leadership are busy, busy, busy, for the Lord, rarely evaluating what we are doing and how well we are doing it.  Maybe even making a great deal of left turns, idling in traffic, and going against the flow–thinking that such a flurry of activity is the way in the Kingdom.  Much activity is definitely life on the assembly line–a true American value. But, we're not trying to crank out a quota of Kingdom widgets each day. Right?
Doing a great deal of activities may get us kudos, but it may not be the best action for Kingdom stewards.
Ponder the path of life, for the foolish fail to do so (Prov 5:6). Evaluate. Such is the way of the Kingdom steward. Once we do, we may realize the need to minimize–or even eliminate–left turns.
(image credit: Microsoft Office)
- April 16th, 2014
I am pleased to share with you that Brook Hills Music has released another album!  Death to Life is one that you will want to download ASAP!  Check out the following video as members of our worship team share their thoughts on this newly released project.  While I know that I am biased, I am so thankful to serve with these brothers and sisters.  They walk with Jesus; their music reveals it.
Thanks Worship Team for your humility and Christ-honoring music that leads us to worship and to the nations in Birmingham, across North America, and throughout the world!
Now, get over to iTunes and check out Death to Life! You will not be disappointed!

Death to LIfe Promo Video from The Church at Brook Hills on Vimeo.
- April 15th, 2014
We love signs.  We want signs.  Without a sign, we don't move.
I recently heard of two pastors locked in conversation. One shared with the other his thoughts on multiplying disciples and churches.  His ideas were biblical and simple, but did not fit the traditional paradigm.  The other pastor replied, "You do it first and get a success story under your belt, then my church will do it."
Signs.  Give me a sign, then I'll move forward.  Tell me a story, then I'll consider it.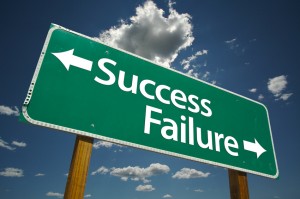 Peter didn't say, "Show me a model to reach the God-fearers, and I'll try it."  Sometimes you must be first to Cornelius' house.
The unnamed men of Acts 11:19-21 didn't say, "Tell us a success story of what works to reach the Gentiles, then we'll preach the gospel in Antioch."  Sometimes you must be the first to plant the Church in that city.
Stories. Give us a success story, then we'll push in when we know it is safe.
Safety, and the American definition of success, is never guaranteed in the Kingdom.  Don't expect it!
Is there a place for wisdom and stewardship in Kingdom advancement?  Absolutely!  But, that's different from refraining to move in a more excellent way until you have a success story.
What if William Carey waited for a success story?
What if David Brainerd required a success story before going to the Native Americans?
What if Ralph Winter required a success story before talking about going to the hidden peoples (i.e., unreached peoples), and Luis Bush before emphasizing the 10/40 Window?
Stop asking for a sign, a story of success, before being willing to try something new.
Someone has to be the first. How about you and your church?
(image credit: Microsoft Office)
- April 8th, 2014
Recently, I attended the Southeast Regional Evangelical Missiological Society in Columbia, South Carolina.  It was here I presented a paper that Bryan Galloway and I coauthored: "More than Strangers Next Door. . . Our Neighbors: The PeopleGroups.info Initiative to Research the Nations within the United States."
If you are not familiar with this initiative/resource from the North American Mission Board and the International Mission Board, you should check it out HERE.  Then read the paper linked below.
You may find our work as a Word document HERE.
Bryan recently posted it as well HERE.
- March 27th, 2014
In this post, I want to share with you a new and innovative resource for getting to know other people in your circles of influence.  Life as We Know It is a very creative, relational approach to bringing people together to share their stories. I have never seen anything like it, and believe it has enormous outreach potential in our highly reclusive world.  I want to encourage you to check out the site and get a copy of the tool for your consideration.
Jerry McCorkle, of Spread Truth ministry, recently shared with me some of the details about this tool.  I have known Jerry for a few years.  In fact, you may watch an interview that I did with him back in the day when I wore ties.  Today, I have asked him to share briefly about Spread Truth (you may hear more in the video) and Life as We Know It.
Who is Spread Truth?
We are a ministry committed to partnering with local churches to provide gospel-centered training, resources, and experiences. We have been taking teams of believers to New York City for over 20 years, training them to share their faith to bring back to their own neighborhoods and communities. Our chief resource is The Story, a gospel booklet that presents the good news of scripture—from beginning to end—in a digestible and faithful story form. Our other training and resources expand on the idea of knowing, living, and sharing God's Story. These resources include The Story, The Story ESV Bible, The Story Guide training material, and our newest, outside of the box, resource Life as We Know It.

What is Life as We Know It?
Life as We Know It is Spread Truth's new community-building resource. It is designed to bring people into deep, meaningful, and organic relationships using the power of personal stories. Ultimately, it is a tool to help Christians love their neighbors both inside and outside of the church with "no strings attached".  Life as We Know It takes you through your personal stories beginnings, obstacles, hope, and future and invites you to listen to the stories of others—with incredible, transformative results.

How do you use Life as We Know It?
You can use Life as We Know It in just about any context that you can think of. The "My Story" booklet—a "blank book"—guides you through your group's beginnings, obstacles, hope, and future. We have designed this resource to let the stories guide the context. Any time you can gather to talk—over coffee, in a small group, at a youth retreat, in a business meeting—you can use Life as We Know It. We have provided some basic guides for leaders, but it is designed to adapt to where you are.
Life as We Know It can serve as a "what's next" for evangelism training—encouraging long-term, relationship-driven evangelism and discipleship. It can be an effective outreach tool for your neighborhood. And it can even serve as an effective team building activity for businesses, organizations, or churches. The possibilities are limitless.
Why is this important?
We communicate in stories, not bullet points. Our stories make us who we are and direct our paths, but sadly we don't know the stories of our friends, neighbors, and family. If we are to take the command of Jesus to "love our neighbors as ourselves" seriously, we must be serious about building relationships.
We live in a time where people are disconnected and isolated from God and one another. To share the good news of Jesus Christ we need to share our lives and our stories. We believe that Life as We Know It is a tool that has the potential to help many people do just that.
For more information or to order Life as We Know It go to http://spreadtruth.com/life.
- March 23rd, 2014
As a younger Gen Xer, I am old enough to remember the 8-track tape.  With my formative years being in the 80s and early 90s, I later spent a small fortune on cassettes. Yes, I even had a few albums and 45s, but could never figure out why I would want to spend my money on something so bulky and easily scratched. I was slow to move into the world of CDs, but quickly adapted when I saw their advantage over my well-worn cassettes and records.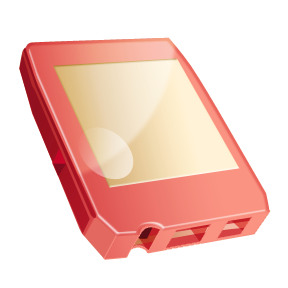 The music remained the same–the mediums changed.  The times changed.  We all changed along the way.  And, wow, how thankful we are for such a shift!
Only the collector now invests in 8-tracks.  Foolish is the company that continues to operate from a cassette culture in an iPod world.
Jesus said, "Heaven and earth will pass away, but my words will not pass away" (Mark 13:31, ESV).  So true!  But, we often take this statement to mean that the Christian cultures of the world will also remain as constants. We assume that while Jesus is the same yesterday, today, and forever (Heb 13:8), the Christian economies and the structures and organizations supported by those economies will remain till the end.
We assume that what was for our forefathers will be for us.  So wrong!
It is an exercise in poor Kingdom stewardship when the Church constructs and becomes dependent on creations that should shift and even pass away.  When our vitality is found in the temporal, we have missed the mark.  Though we know this matter to be the case, we all still say together:
I can't start making iPods, for my denomination only has 8-track players.
I can't start selling iPods, for my income depends on the 45 record.
I can't start developing iPods, for I have a B.A., M.Div., and Ph.D. in Cassette Tapes.
I can't point others to iPods, for I will have no one left to listen to me.
Are we too dependent on blessings that were to exist for a season for gospel advancement?  In the Kingdom, the music remains the same–but often the mediums are divinely designed to change.
If the iPod world is our reality, how now shall we live with warehouses full of 8-track tapes and new cassettes rolling off of the assembly line each week?  Let's not take too long to figure it out–the four billion remain.
(image credit: Microsoft Office)
- March 6th, 2014
We're no longer going to believe that if God wants the heathen saved, then He'll do it without us.  We're going to use means.
We're no longer going to work only along the coastlines; we're moving to the interiors of these countries.
We're no longer going to build mission stations; we're going to focus on indigenous (later, contextualized) church planting.
We're no longer going to think of the nations as geo-political states; we're going to recognize that they are ethno-linguistic groups–unreached peoples (and even unengaged).
It takes a wise, bold, Kingdom Ethic-guided, Spirit-filled, leader to question the present reality and ask if there is a more excellent way allowed by the Word.  This is wise stewardship.  This is a major step toward Kingdom innovation.  Few leaders take the step to think differently about their realities.  Culture, tradition, and systems are powerful forces.  To think differently is unthinkable.
A second major step involves not just thinking about the unthinkable, but actually acting upon such thoughts.  Even fewer leaders are willing to walk this path.  Too much is at stake; stability is often king.  However, those that do are the ones convinced He "is able to do far more abundantly than all that we ask or think" (Eph 3:20, ESV).
Few leaders take these steps.  But, five to ten years after they do, we're often thankful they did.
Five to ten years from now (Lord willing), will others be thankful you took the two steps that few leaders take?
(image credit: Microsoft Office)
- March 3rd, 2014
I am delighted to share that Unreached Peoples, Least Reached Places: An Untold Story of Lostness in America is now available to download as a pdf.  It's brief, about fifty pages. That is intentional.  You can read it quickly.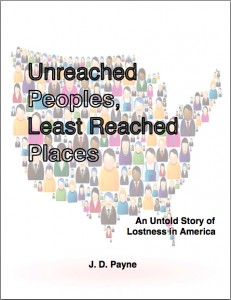 The pastors with The Church at Brook Hills are always asking how we can best equip our faith family for the work of the ministry (Eph 4:11-12).  Part of shepherding others to reach the nations requires painting a picture of the realities of lostness.  Therefore, I wrote this short ebook for our people.
Unreached Peoples, Least Reached Places is written to cast a vision of reality in the United States, and to offer some practical steps to move us along in disciple making and church multiplication.  We know much about lostness in other parts of the world; we know little about it in our backyard.
One of the convictions that we hold as a faith family is to give away many of our resources for Kingdom advancement.  With this in mind, I am releasing this book to you.  I pray that it will be a blessing to you and your ministry.
So…
Download your copy.
If you do, tell others to get a copy.  Spread the word, far and wide.
Take it. Give it away.
Use it for leading your church to the nations in this nation and beyond.