- September 8th, 2014
status quo: the existing state of affairs.
innovation: the act or process of introducing something new.
When it comes to healthy growth and multiplication, leaders must keep these two definitions in mind.  While it seems cool to say, "I'm against the status quo; I'm all for innovation," such is not the way of Kingdom citizens.  The existing state of affairs is not always evil.  While there are times such matters deserve a wrecking ball, generally, such is not the case.  It is often not helpful for Kingdom advancement whenever we destroy what has been developed over years, decades, and sometimes centuries.
Also, we should refrain from saying, "I'm against innovation; I'm all for the existing state of affairs."  This is unhealthy as well.  Kingdom citizens must be engaged in innovation.  The world is a place of constant change.  We must be students of God's world, and respond appropriately.  The failure to innovate is an example of poor Kingdom stewardship.
The Book of Acts is filled with examples of the Church innovating while building on that which was already established.  The widows were not neglected because the gospel needed to advance into new areas (Acts 6:1-6).  The Jerusalem Church was not dismantled because the half-breed Samaritans received the Holy Spirit (Acts 8).  What was established in Jerusalem and Samaria did not unravel when the Spirit baptized the Gentiles (Acts 10:44-48; 11:19-30).  The Jerusalem Council did not require a discarding of matters in the Gentile world (Acts 15:1-35).  Paul and Silas did not give up and go back to Antioch when their strategy was interrupted (Acts 16:6-10).  Throughout the Book of Acts, we read of a Spirit-led Body of Christ on mission in a world filled with pressures and change.  While the existing state of affairs was not being scrapped for something new, there was a continual need for adjustment in light of sanctification, unreached peoples, and gospel proclamation.
Innovating upon the status quo is a good thing–being locked into the existing state of affairs is bad.
In light of the two billion people in the world who have never heard of Jesus, we must not lock ourselves down with the status quo.
In light of the two billion people in the world who have never heard of Jesus, we must build upon that which has gone before us.
(image credit: Microsoft Office)
- August 28th, 2014
The Global Remittances Guide, recently released by the Migration Policy Institute, is a fascinating resource.  It is estimated that 216 million people (three percent of the world's population) live outside of their countries of birth.  This is roughly equivalent to the population of the fifth largest country in the world.
Global remittances, monies sent from one country to another by those who have migrated, amount to over a whopping half-a-trillion U. S. dollars.  This is another piece of evidence pointing to the fact that once someone migrates from China to the Middle East, from Nepal to Western Europe, or from Senegal to North America, he or she often remains in frequent contact with family, friends, and acquaintances "back home."
International migration is one of the most important matters of our day when it comes to the Great Commission.  Churches, denominations, networks, and agencies must take this global matter into consideration and adjust accordingly.  Such is a matter of Kingdom stewardship.  If the Divine Maestro is orchestrating the movement of the nations for His glory (Acts 17:26-27), then the Church should pay close attention to such contemporary realities.
Take a look at this resource, especially the Total Remittance Inflows and Outflows.  I think it will give you a new perspective on the movement of the peoples.  Such movements are not just happening in one direction; large waves of people are moving from everywhere to everywhere.
MPI is to be commended on such great work and helping educate us on the world in which we live.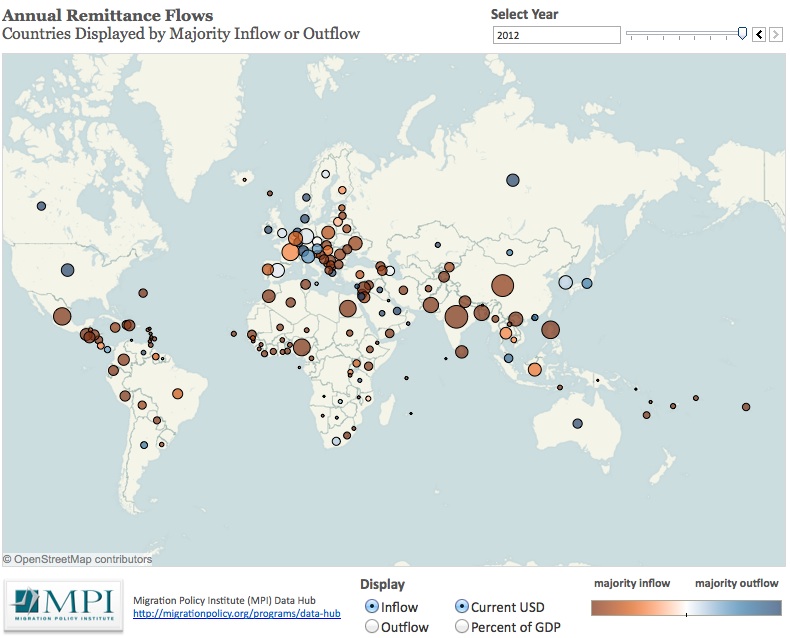 (image credit: Migration Policy Institute)
- August 27th, 2014

The trustees of the International Mission Board of the Southern Baptist Convention voted this morning to call David Platt to be the next president of the agency.  While I am saddened that I am losing my pastor, I am delighted to hear of this news.  They made the right decision.  I have a deep love and respect for the IMB and her mission.  As a friend and co-pastor with David, I am overjoyed that he has accepted this invitation.  Having served closely with him for the past two years, I believe he will bring the right vision and leadership to the agency.
The Lord used a multitude of matters to lead me to pastor The Church at Brook Hills.  One of those was David's humility and genuineness.  Before committing to the church, I wanted to know if David was the same man "behind closed doors" as he was in the public eye.  Over the years, unfortunately, I have been with a few leaders who act one way in public and another way in private.  The Lord made it very clear to me that David is the real deal.  What you see is what you get; and this is a very good thing.
A second matter of importance was related to his theology and missiology.  After a few conversations with him, I knew I had found a kindred spirit with whom I could lock arms for the advancement of the gospel.  In addition to giving priority to the unreached peoples (and unengaged peoples) and a Pauline model, David is one who strongly believes in the multiplication of churches from new disciples made from the harvest fields (Acts 13-14; 1 Thes 1:2-10).  He believes in keeping matters contextually simple and highly reproducible, without compromising on biblical ecclesiology and the whole council of God (Acts 20:27).
While space will not allow me to elaborate on other areas of related importance, I wanted to bring these matters to your attention.  David is a strong and humble leader.  He is teachable and a team player.  He is a man of prayer and fasting. He walks with God, and makes great sacrifices to see the gospel spread rapidly and with honor (2 Thes 3:1).  He seeks to be a wise steward when it comes to the use of money, people, time, and other resources for Kingdom advancement.  As a follower of Jesus, and as a fourth generation Southern Baptist, I am very thankful how he has led The Church at Brook Hills in the use of our resources in giving and going to the nations.
I hope you will join me in praying for David, his family, and the International Mission Board.  Also, please remember to pray for The Church at Brook Hills.  While we are saddened to see the Platts leave, we are thankful and excited to know that we will be able to continue to follow David's leadership as we continue to give to, pray for, and send missionaries through the International Mission Board.
Thank you, trustees, for your labors.  Many of us in Birmingham have been praying for you for a long time.
Congratulations, David!  I appreciate you bro!  Continuing to pray for you!  Looking forward to the day when the 2 billion will hear, including the engagement of the 3300 (Rom 15:20-21)!
To God be the glory!
- August 25th, 2014
This week I'm at the Multiply Louisiana conference in New Orleans.  I promised everyone I would post the slides from my plenary session and breakouts.
While some of the slides will not make sense outside of the conference context, I am making these available to you as well.  In the first part of the plenary address, I define church planting as evangelism that results in new churches and the need for North American evangelicals to make the apostolic (i.e., missionary) model the expectation and not the exception to our labors.  I also note some of the contemporary challenges facing our labors in a post-Christianized context, and conclude with some points of application.
HERE is the PowerPoint presentation to the plenary session:  "Biblical Church Planting: Reflections and Realities in the 21st Century."
The following two links are to the presentations I did during the breakout sessions.
HERE is the PowerPoint presentation to "Pressure Points: Twelve Global Issues Shaping the Face of the Church."
HERE is the PowerPoint presentation to "The Barnabas Factors: Eight Essential Practices of Church Planting Team Members."
I pray these files will be of assistance to you and your ministry.
If you were at the conference, it was an honor to be with you.  Keep up all that you are doing in your state for the multiplication of disciples, churches, and leaders!
- August 22nd, 2014
Utica, New York.  That's not a city that has a cool ring to it.  Tell people you are going to Utica and watch the look on their faces.  Why would anyone want to make disciples and plant churches there?  Two reasons: unreached people groups and least-reached area.

The world is a big place with seven billion people–including over two billion who have never heard the gospel and 3000 people groups among whom there is so intentional church planting strategy.
So, where do we begin?  With the Great Commission, of course.  We are told to go into all the world.  The wise church planter goes to build on a foundation that has not been established (Rom 15:20).  Therefore, without a specific word from the Lord about a particular people or place, we prioritize according to those with the greatest need for the gospel and in the least-reached areas (I spend more time addressing this HERE and HERE.).  In such areas, few evangelicals are preaching the gospel and access to the good news is limited.  Given these two realities, the greatest needs are outside of North America.  Period.
However, I recognize that most people reading this blog are serving within the United States.  The principle applies to us as well.  Who are the unreached people groups living in the least-reached places?  While there are many such examples, today I want to draw your attention to Utica.
Here is an article on the growing refugee population in Utica.  Note the unreached people groups listed here.  Yes, while we are looking for creative ways to reach them in other lands–often with great difficulty–they are living in Utica.  Utica!  Unreached peoples in the United States–now, let's couple this reality with a least-reached place.
A few months ago, I published the free ebook Unreached Peoples, Least Reached Places: An Untold Story of Lostness in America.  HERE is a link to the pdf.  On page 21, I noted that the Utica-Rome, NY metro area is only 4% evangelical.  This is a community that is 96% lost–a least-reached area in the United States.
Most church planting efforts in North America are taking place among reached people groups–even in least-reached areas.  Such is not the way of the Kingdom steward.  If you are looking for a place to send a church planting team from your church, consider Utica.  And once you do, go to the unreached people groups living there.
(image credit: Microsoft Office)
- August 14th, 2014
Some people are anti-structures.  They think it is cool to be against "the man," but all for movement.
However, there is no movement without structures.  Structures are necessary for health and multiplication.  It was true in the first century; it is true today.
But, not all structures will do.  Some hind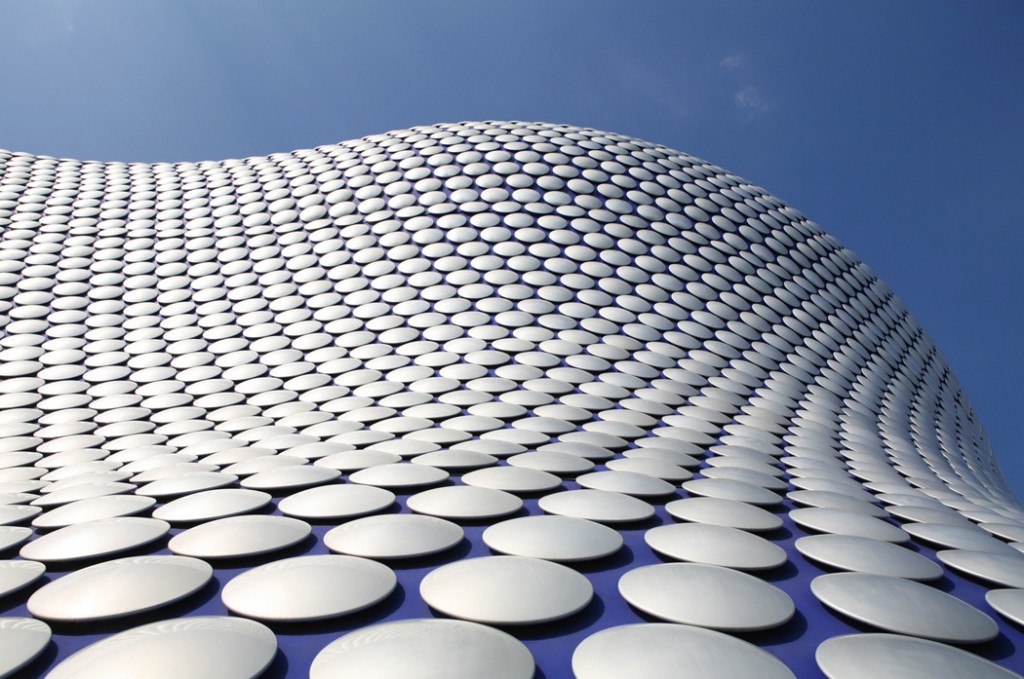 er the dissemination of the gospel and the multiplication of disciples, churches, and leaders.
Some people work for movement, but only if it will happen within their parameters–even if those structures fall into the hindrance category.
And when the desired outcome does not occur…they tweak.
And tweak.
And tweak.
The tweaking of structures–a revision here, some change there–might not result in sufficient posture in preparation for a movement of the Sovereign Spirit.
If 5, 10, 15 years of tweaking have not been sufficient, then wise Kingdom citizens stop tweaking and start asking:  Do our structures hinder the multiplication of disciples, churches, and leaders?
If the answer is yes, then more tweaking is generally not the appropriate response.
How long have you been tweaking?  Is it time to start asking?
(image credit: Microsoft Office)
- August 12th, 2014
We reproduce what we know. And, we know what is modeled before us.
If such is the case, then what happens when what we know is not accomplishing what needs to be done? We end up repeating ourselves, doing the same things with a slightly different variation, expecting new results to occur.
Such is not the way of the wise kingdom steward. The kingdom ethic demands more from us.
Whenever something systemically new comes along, it is initially viewed as inferior to the norm. It is not what is expected according to our structures. It often does not fit within our known models. It does not produce the expected results.
But, if we reproduce what we know, and we know that what is modeled before us is not working, then maybe it is time for something systemically different.
- August 7th, 2014
I am in Wake Forest, North Carolina this week at Southeastern Baptist Theological Seminary teaching a doctoral seminar on contemporary issues facing the Church. So, I've been a little slack in my blogging this week. In fact, I'm taking a break from grading papers to write this brief post.
I recently preached a message from Joshua 23 to my church family and wanted to share this teaching with you.  In this post, you will find links to the video, podcast, and small group resources related to this message.
It is my prayer that this time in the Word would be a blessing to you. Joshua 23 draws our attention to the fact that God is a promise-keeping God. This is a great truth; it is a pillow on which we can rest our weary heads as we journey through this broken world!
Promise Keeping God Small Group Material
I now have to put on my professor's hat and return to the world of stacks of papers and red ink pens. Fun! Fun!
- August 1st, 2014
The missiology necessary to advance the gospel in a post-Christianized context is not the same as the missiology that brought us to a Christianized context. Certainly, this does not mean a complete overhaul, but rather a building upon that which has gone before.
Some things must change while we return to an apostolic paradigm. However, one challenge is that we lack the vision for such an approach in view of a mature Church in the United States and Canada. And lacking this vision, we often fail to change that which truly must shift. We end up failing to ask the right questions.
A post-Christianized context is unlike a context where there is little to no gospel presence. A well-established Church exists with well-developed structures, organizations, and traditions. Yet, the multiplication of disciples, churches, and leaders requires an apostolic model. As it stands (and this coming from a pastor), we are attempting to reach a context with pastoral approaches when missionary activity is required.
Even when we attempt such apostolic labors, we define them in pastoral terms and attempt to execute them through pastoral paradigms. This is not wise. For example, look at how we define church planting in North America, and compare that with the New Testament.
What got us here is not sufficient for where we need to go. The wise Kingdom steward recognizes this and adjusts accordingly.
But that adjustment is difficult. It's easier to stick with the missiology of the moment.
- July 30th, 2014
In our desire to see results happen in the Kingdom, we are often too thrilled to have the Gideons lead us. We are many times satisfied with Samsons.
If he can defeat such an army with 300, then we want him as our leader! He needs to be on our team, lead our organization, pastor our church!
This man is able to rip open a lion with his hands and bust up a 1000 with a jawbone. We need him to lead our team! What a track record. He can get 'er done!
And in our desire for such dynamic leaders, we lock arms with them willing to overlook:
"And Gideon made an ephod….And all Israel whored after it" (Judges 8:27, ESV)
"Samson went to Gaza, and there he saw a prostitute, and he went in to her" (Judges 16:1, ESV).
No leader is perfect. All are sinners. However, as long as we can have forty years of rest from the Midianites and twenty years of protection from the Philistines, we are often willing to compromise a great deal.
Are you too glad for Gideons and too satisfied with Samsons?
Such is not the way of the wise Kingdom citizen.