- September 18th, 2013
In Developing a Strategy for Missions, we operate from the following definition:
Strategic planning is a prayerfully discerned, Spirit-guided process of preparation, development, implementation, and evaluation of the necessary steps involved for missionary endeavors.
Prayerfully Discerned
The development of mission strategy is a supernatural process. While resources abound on the development of military and business strategies, mission strategy is dynamically related to the Father of mission. Before a team begins to think through and develop a strategy, it needs to pray. Prayer must precede and remain an essential part of strategic planning. The Lord of the harvest works through the prayers of his people to guide in strategy development. If strategy is from the Lord, then prayer is a part of the process of knowing, understanding, and accomplishing what the Father has in mind in making disciples of the people.
Spirit-Guided
The Spirit of God is living and active. He is at work in the lives of the missionaries even before they arrive where he has called them to serve. He provides leadership. For example, Philip was led by the Spirit to the Ethiopian (Acts 8:29). We must also remember that the Scriptures note: "In their hearts humans plan their course, but the Lord establishes their steps" (Prov. 16:9). Those laboring to develop mission strategy must understand the importance of walking in fellowship with the Spirit. Unconfessed sin that grieves (Eph. 4:30) and quenches the Spirit (1 Thess. 5:19) interferes with the development of strategy. The development and implementation of mission strategy are supernatural endeavors.
Process
Strategy involves movement. Teams wish to progress from where they are to where they believe their ministries should go. The development and implementation of a strategy do not occur instantaneously. Even the simplest of strategies requires an action step or two before the end vision is accomplished.
Preparation
It is important that strategists do their homework before developing a strategy. All the important elements of knowing oneself, the team, and the context are found in the area of preparation. Matters such as knowing the vision to be accomplished, the theological and missiological values of the team, and understanding the targeted people geographically, demographically, culturally, spiritually, historically, politically, and linguistically are part of preparation.
Development
Development involves thinking through the major and minor steps necessary to see the vision fulfilled. Although this element of strategic planning is still a theoretical construct in the beginning, it is nevertheless important to consider how the team will practically move from point A to point B. Teams consider the realities that must occur in order for each particular step to be taken and the desired vision achieved.
Implementation
Strategy is not meant to remain in a notebook on a shelf or in a document on a computer. It is intended to be implemented. Failure to implement the strategy will result in failure in accomplishing what the team set out to do. Larry Bossidy and Ram Charan refer to this act as execution. According to them this matter is vital to the outworking of a strategy. They note, "You can't craft a worthwhile strategy if you don't at the same time make sure your organization has or can get what's required to execute it, including the right resources and the right people" (Bossidy and Charan 2002, 7). The plans must be applied on location.
Evaluation
While the word evaluation occurs at the end of the definition of strategy, in reality it is a part of the overall process. It must engulf everything the team does, even before it arrives at its place of service. Evaluation begins when the vision to be accomplished comes onto the horizon. It continues through the establishing of goals. Evaluation occurs as action steps are taken to accomplish those goals. From start to finish, mission strategy must be immersed in the sea of evaluation. Strategists must be good stewards of the Lord's resources. They want to know what is working well and not so well to reach people with the gospel and multiply churches. Evaluation helps in the process of making adjustments along the journey of implementing strategy.
Developing a Strategy for Missions was released this week. I hope you will get a copy and allow it to assist you in your strategic planning.  In my next post in this series, I plan to share the five important practices of strategy development.
- September 9th, 2013
This is the second post in the series I am presently writing on missionary strategy, adapted from the forthcoming work Developing a Strategy for Missions.
We define strategic planning as a prayerfully discerned, Spirit-guided process of preparation, development, implementation, and evaluation of the necessary steps involved for missionary endeavors.  And while I plan to unpack our definition in my next post, for now I want to draw your attention to two critical aspects of developing strategy.
Whenever we consider the development of strategy, we must recognize that such an act involves future orientation and a plan for process.  While strategy development involves a healthy understanding of the past and present, it moves us beyond history to future actions and results.
Future Orientation
Strategy involves the future. Although a team learns from the past and recognizes what it is in the present (e.g., its talents, gifts, passions, resources), strategy belongs to the future. Strategy is about how to accomplish something desired. If it is the Lord's will that tomorrow arrive (James 4:13–16), the team will plan to do this or that.
Strategy includes an attempt to discern what the Lord would desire accomplished among a particular people, population segment, village, tribe, or city. The focus of strategy is not on the present realities but rather on future possibilities. Strategy allows the team to look down the corridor of time, asking, "Lord willing, what will become of these people?" Strategy forces the team to think in terms of the practical outworking of the power of the gospel to transform an individual, family, tribe, or society. Strategy helps the team members discern where to go in their efforts.
Plan for Process
Strategy involves making plans. The future orientation component of strategy is a dream or a vision—but not the process of getting to the vision. Strategy therefore includes not only prayerfully discerning future realities but also developing a plan of action to reach them. Strategy assists in putting feet on future desire. It helps move a team from where it is to where it believes the Lord would have it go.
The plan to reach a vision involves a process. A strategy is typically not a single-step event that results in the fulfillment of the vision. Strategy involves a process of major steps as the team climbs the stairs to reach the desired end. And along the climb each major step taken will consist of several smaller, minor—yet important—steps along the journey. While this journey may not be a linear one (e.g., many times several steps will happen simultaneously), the outworking of a strategy involves a procession, and movement from point A to point B, and so on, until the team reaches the vision on the horizon.
Something to Consider
What do you sense the Lord is leading you, your church, or organization to do in relation to the multiplication of disciples, leaders, and churches in the next year?
Can you describe the process to accomplish this vision?
- September 6th, 2013
Lord willing, in just over a week from now, my next book is scheduled to be released with Baker Academic.  Developing a Strategy for Missions is a work that John Ma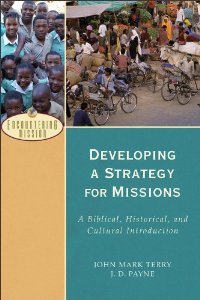 rk Terry and I coauthored, hoping to fill a gap in the literature.  While there have been several resources published related to strategy in general, and developing strategy for established churches in particular, little exists on the development of missionary strategy.  The most significant work on this topic was Planning Strategies for World Evangelization by Edward Dayton and David Fraser (originally published in 1980, and revised in 1990 and 2003).  While Mark and I are in no way attempting to compete with them–in fact we have been highly influenced by them and note this in our work–we are hoping that our book will be of assistance to a new generation of pastors, church planters, and agency leaders as they seek to develop Christ-centered strategies in the twenty-first century, while avoiding the dangers of pragmatism that can easily creep into the strategy development process.
Earlier this year, I wrote a post on the origins of this book and its contents.  Today marks the beginning of a series of posts that I plan to share with you over the next several days.  In addition to providing you with a glimpse into the book, I am hoping that I may be able to offer you some theological and practical insights as you seek to develop your strategies for the multiplication of disciples, leaders, and churches among those who do not know Him.  If you are not a subscriber to this blog, be sure to check back periodically for these posts.
If you are interested in reading what others are saying about the book, you may find that HERE.  If you would like to read an excerpt from the book, a pdf may be found HERE.
I hope you get a copy of the book, recommend it to others, and put it to use!
- July 29th, 2013
I recently had the honor–at the invitation of the International Mission Board–of being a part of some conversations at the Southern Baptist Convention regarding the nations living in the United States.  Here is a thirty minute video of the discussion.
Joining me on the platform were Terry Sharp (@terrysharpimb) and Steve Allen (@stevelallen). Terry lives in Nashville and serves with the International Mission Board as the Director/Lead Strategist for State and Association Relations and Urban Mobilization Strategies.  Steve serves with the North American Mission Board and is a church planter and urban missiologist in metro New York.
Nations Next Door from CP SBC on Vimeo.
- June 28th, 2013
It is vacation time for the Payne family! This means that I am unplugging from the blog, twitter, and email until sometime in July. By the time some of you read this post, I will be driving down the road, eating the family traditional box of donuts, drinking a homemade iced espresso drink, and rocking out on my iPod.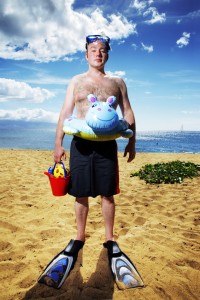 For those of you needing some soporific reading to assist in the evenings when I'm away, here are a handful of posts from this past year.
Three Areas of Missional Adjustment in our Flat World
Take Courage: You are not the First Domino
Casting a Vision for Church Multiplication: 5 Steps to Consider
Great Commission Leadership Involves Breaking the Shock of the Obvious
When a Biblical Model is Viewed as Unusual
Kingdom Expressions: Trends Influencing the Advancement of the Gospel
When the Ordinary Does the Extraordinary
Faithful-Doing When You Don't Know What to Do
Stop Sending Babysitters to the Mission Field
Leaders Tell Well the Magnificent Tales
When Talking Church Planting Feels Like Witnessing to Mormons
Call Your People to Marketable Skills and Degrees
Church Multiplication Begins with Middle C
Your Church is Closer to Planting than You Probably Think
Strategy Development for a New Generation of Disciple Makers
106 Representatives of Unengaged-Unreached Peoples in the United States
Global Engagement in a World of Pressure Points
As always, thank you for reading. I appreciate your support and time spent reading my writings.  Though I may not know you, I pray for you before I post anything on this site.  Lord willing, I look forward to future posts later this summer.  Take care!
(image credit Microsoft Office  — What? Did you guys think this was a photo of me?)
- June 27th, 2013
This post concludes the pressure points series–the longest series I have written on this site.  We have covered a great deal of territory as we looked at what I believe to be twelve of the most critical issues influencing the Church and Her mission.  It is my hope that these posts have provided you with a good overview of my book Pressure Points: Twelve Global Issues Shaping the Face of the Church.  If you have missed any of the previous writings, they are linked below.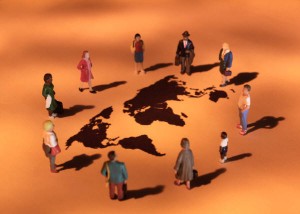 Pressure Points was written to assist you and your church in understanding the world around us.  It is extremely important that we know the contexts in which we are serving and sending others to serve.  When it comes to leading your church into a world filled with pressures, I want to conclude with five points of guidance.
Know your Box before Thinking Outside of It
We often talk about the need to "think outside of the box" when it comes to making healthy adjustments.  While this is a good thing, we must recognize that in order to think wisely in this realm, we must first know our box.  We need to ask ourselves how well we understand our present circumstances within our churches, agencies, and institutions from a biblical and missiological perspective.
We must understand the box in which we presently find ourselves in order to make the necessary shifts for gospel advancement and church multiplication. In order to best understand our lives and churches, we need to ask the Lord to open our eyes to sins that we need to forsake, structures and organizations that we need to change, and a vision for the nations that we need to embrace in light of the global pressure points.
Recognize the Pressure Points

Start with understanding the twelve that I have covered in this series.  You may find that your context includes other pressure points.  If so, know them as well.
Develop Your Disciple Making Strategy
God is sovereign, but He expects His Church to be intentional, wise, and in accordance with His will.  Strategic planning is a prayerfully discerned, Spirit-guided process of preparation, development, implementation, and evaluation of the necessary steps involved for global disciple making. For more on this process, I will direct you to the book Developing a Strategy for Missions.
Share Today's Stories Later Today
We like to share the stories that reveal the thrill of victory, but we often fail to tell those that remember the agony of defeat. We create a culture that is opposed to hearing the unsuccessful stories, fooling ourselves into believing that such is a practice of wise stewards. The time spent between the date we hit the field and the date we begin telling our stories is too long. We must compress time.
Tell us what is working and not working NOW. We are in this mission together and need to hear from one another.
Remain Grounded in the Word
Many of the pressure points of the age could easily push us from our biblical moorings. The challenges arising from the pressures of our time are so great that we could easily follow the path of fear, paralysis, fatigue, apathy, or complacency. Our only hope is to avoid such detours by following the Way. We must remember that He has overcome the world (John 16:33) and, by His grace, so have we (1 John 5:4).
As we remain in the Word, walking in the light as He is in the light, His leadership will keep us on the right path. Apart from abiding in Him, all of our strategies, methods, desires, and interests are worthless for the sake of the kingdom.
Greater is He who is in us than are the pressure points in the world!
Pressure Points: Twelve Global Issues Shaping the Face of the Church is to be released July 16. You may pre-order it HERE.  I do hope that you will get this book and use it to equip your people for making disciples of all nations–whether across the street or across the world.
Pressure Point #12 Pornification of Societies
Pressure Point #11 Oral Learners
Pressure Point #10 Health Care
Pressure Point #9 Children and Youth
Pressure Point #8 Growth of Cities
Pressure Point #6 Globalization
Pressure Point #5 International Migration
Pressure Point #4 Pluralism and the Plurality of Faiths
Pressure Point #3 Growth of the Majority World Church
Pressure Point #2 The West as a Mission Field
Pressure Point #1 Unreached Peoples
(image credit: Microsoft Office)
- June 26th, 2013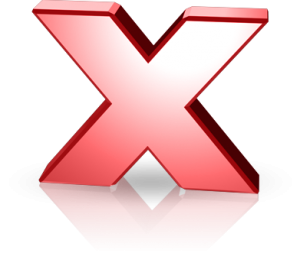 While one post remains in this series, we now arrive at the final global issue that I address in Pressure Points: Twelve Global Issues Shaping the Face of the Church. And with today's Supreme Court's decision, we see just one more example of this pressure.
Sexual immorality is one of the major issues influencing the church and mission today.  While few discussions link this matter to the challenge of making disciples of all nations, this is a topic that needed to be included as a pressure point. The pornification of societies refers to the grip of sexual immorality on people both within the kingdom and outside the kingdom.
While the pornification of societies extends beyond pornography, we must recognize that the business of pornography is big business and it is fueling immorality. The reach of such evil is significant, both far and wide.  Pornography is a satanic creature that also has extensive tentacles which creep into a multitude of areas of life, often slowly weaving their way in to the point of taking people captive. Pornography leads to the development of a worldview, an ideology, that shapes the way people understand themselves, other men and women, children, God, relationships, masculinity and femininity, and obviously sexual relations. Sexual immorality is sin.
It was estimated that in 2006 the revenues from the sex and pornography industry in the United States were larger than those of the NFL, NBA, and MLB combined. In the following year, it was estimated that Americans spent $10 billion on pornography. California employed over 12,000 people in the porn industry, with that industry paying over $36 million in taxes that year.  Commonly cited stats include:
$3,075.64 is being spent on pornography every second.
28,258 users are viewing pornography every second.
Every 39 minutes a new pornographic video is being produced in the United States.
Global pornography revenues equal $97 billion, with the industry being larger than the combined revenues of Microsoft, Google, Amazon, eBay, Yahoo!, Apple, Netflix, and EarthLink.
Global Reach
While the United States sadly boasts of  producing 90% of such material, there is a demand for pornography across the globe, with other countries developing their own industries.  In 2006, $27 billion was spent in China on pornography and $25 billion in Korea.
Pornography knows no geographical, ethnic, gender, or even religious boundaries. Japanese pornography is popular in Indonesia. Two developing enterprises are found in Ghana and in Nairobi, Kenya. African and Uzbek leaders are upset over the development of pornography in their areas. And pornography is popular in Afghanistan as leaders attempt to prevent it from being accessible at Internet cafes. In 2012 the Muslim world was humiliated when the numbers revealed that pornographic sites were among the most visited sites in Egypt, Tunisia, and Lebanon. News from Pakistan was not encouraging either when in 2010 Google ranked the country number one in the world in searches for pornographic terms.
Internal and External Pressure

If the influence of pornography is as strong within the church as some have claimed it to be, then not only is this a major problem that must be addressed in relation to one's daily walk with the Lord, but it will hinder many from taking the gospel to the nations. The quenching of the Spirit of mission is the worst thing a believer can do if he or she is to be on mission.
The external pressure on the church of the pornification of societies abound. Therefore, as unbelievers come into the kingdom, the church is going to have to care for, teach, and equip those who are likely to come with much history of sexual immorality. Life in a pornified society will have affected the way the person thinks about manhood, womanhood, and sex—and the way that person lives as a sexual being created in the image of God. Grace, patience, and humility will be necessary in assisting new brothers and sisters as they move beyond the wickedness of the age to flee sexual immorality (1 Cor 6:18).
Postscript
My original proposal for Pressure Points did not include a chapter related to the pornification of societies.  Two months before my writing deadline, I felt the Lord wanted me to include such a chapter.  After talking with pastors and mission agency leaders, I started doing research on this matter.  I quickly came to understand the global influence of pornography in particular and its effect on the mission.  With two months remaining, I set to work and–by the Lord's grace–finished on time.  Therefore, if you come across early advertisements for the book you will not find this topic listed in the contents.
I just wanted to share with you this extra bit of the story behind the music.
Pressure Points: Twelve Global Issues Shaping the Face of the Church is scheduled for release July 16.  You may pre-order it here in paperback, Kindle, or audio versions.
Previous posts in this series:
Pressure Point #11 Oral Learners
Pressure Point #10 Health Care
Pressure Point #9 Children and Youth
Pressure Point #8 Growth of Cities
Pressure Point #6 Globalization
Pressure Point #5 International Migration
Pressure Point #4 Pluralism and the Plurality of Faiths
Pressure Point #3 Growth of the Majority World Church
Pressure Point #2 The West as a Mission Field
Pressure Point #1 Unreached Peoples
(Image credit Microsoft Office)
- June 25th, 2013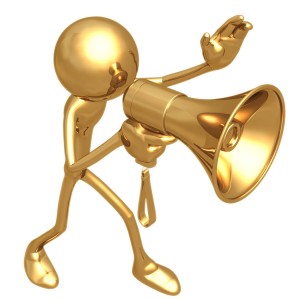 It is estimated that four billion people in the world are oral communicators. This means that those people can't, don't, or won't take in new information and communicate through a literate paradigm.
Orality is reliance on the spoken word rather than the written word.  For most of us, this is a major challenge to global disciple making.  Even when we don't communicate via a written medium, many of us still think, process, and speak as highly literate people.  For the highly literate, effective communication to the oral learner is not as simple as only speaking a message.
Throughout the Scriptures, it is clear that simply hearing words is not sufficient for repentance and faith in Christ. There must be understanding. Yes, faith comes by hearing (Rom. 10:17), but such hearing involves recognition of the propositional truth and story that is shared. Belief in the heart (Rom. 10:9) is not possible without knowledge. Therefore we read of Paul seeking prayer for opportunities to proclaim the gospel but with a desire that it should be communicated with clarity (Col. 4:3–4). While it is important for us to communicate the truth of the Scriptures to others, we must make sure our audiences understand what they hear—or read. Providing them with words, either on a page or verbally, is not sufficient. We must communicate in a contextually appropriate way that connects with our hearers.
From Gutenberg until today, the Christian faith has particularly walked on literate legs.  The pressure for us today involves communicating (faithfully and effectively) the faith once for all delivered to the saints in a world that often communicates differently than those of us educated and raised as literate learners.
Pressure Points: Twelve Global Issues Shaping the Face of the Church is scheduled for release July 16.  You may pre-order it here in paperback, Kindle, or audio versions.
Previous posts in this series:
Pressure Point #10 Health Care
Pressure Point #9 Children and Youth
Pressure Point #8 Growth of Cities
Pressure Point #6 Globalization
Pressure Point #5 International Migration
Pressure Point #4 Pluralism and the Plurality of Faiths
Pressure Point #3 Growth of the Majority World Church
Pressure Point #2 The West as a Mission Field
Pressure Point #1 Unreached Peoples
(Image credit Microsoft Office)
- June 24th, 2013
Every year, multitudes contract communicable and noncommunicable diseases that affect quality of life. Many of these diseases could be prevented with health education, clean drinking water, proper sanitation, and medical workers. While the greatest need for improved health care is found outside of the West, post-industrialized countries are not exempt from this need. As the Church goes into the world, She quickly comes face-to-face with this point of pressure. The challenge is to give water, food, and bandages for wounds while not losing focus on her mission: to make disciples of all nations.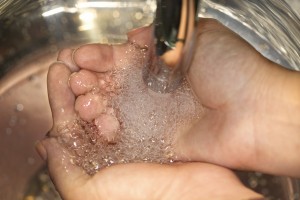 In this post, we take a quick glimpse at the reality of health care issues shaping the face of the Church.  We are to care for those in need as we share the message Christ's love with the nations.
Consider the following pressure in our world:
Malnutrition is the related cause of death in approximately 35 percent of all deaths among children under five years of age.
In 2011 approximately two-thirds of the deaths of children under five years of age were caused by infectious diseases, pneumonia, diarrhea, malaria, meningitis, tetanus, HIV, and measles.
Vaccines could prevent about 20 percent of deaths in children under five years of age.
Almost one-half of the global population is at risk for malaria. Of the 216 million cases in 2010, about 655,000 resulted in death, with 86 percent of these among children five years of age and younger.
Ninety percent of malaria deaths occur in sub-Saharan Africa.
In 2010 approximately 2.7 million people were newly infected with HIV.
By 2010, 34 million people were living with HIV, an increase over previous years.
There are 17 tropical diseases (with the exception of a couple not prone to outbreak) that affect 1 billion people in 149 countries, causing severe pain, disability, and death.
In 2010, 2.5 billion people did not have access to improved sanitation facilities, with 72 percent of these living in rural areas.
Over two-thirds of all cancer deaths occur in low- and middle-income countries. Lung, breast, colorectal, stomach, and liver cancers cause the majority of those deaths.
Each year 2.8 million die as a result of being over-weight or obese.
Matters such as these as well as life expectancies, infant mortality rates (and under 5 mortality rates), maternal health, and clean water influence how the Church ministers to a broken and hurting world.  Such issues shape the present and future of the Church when it comes to Her local expressions, membership, and leaders.
Two related questions must be addressed on a continual basis.  First, how can local churches equip their people for life and mission in light of the pressure point of health care?  For those coming from contexts used to high levels of care, the challenge to minister effectively often arises when faced with poor care elsewhere.
Second, the long-standing question remains.  How will we stay focused on making disciples of all nations in light of great physical needs?  The Church is to care for all suffering–especially eternal suffering (to borrow from John Piper's words). We must not allow the sharing of the good news about the Great Physician to take a position of less than primary importance.
Pressure Points: Twelve Global Issues Shaping the Face of the Church is scheduled for release July 16.  You may pre-order it here in paperback, Kindle, or audio versions.
Previous posts in this series:
Pressure Point #9 Children and Youth
Pressure Point #8 Growth of Cities
Pressure Point #6 Globalization
Pressure Point #5 International Migration
Pressure Point #4 Pluralism and the Plurality of Faiths
Pressure Point #3 Growth of the Majority World Church
Pressure Point #2 The West as a Mission Field
Pressure Point #1 Unreached Peoples
(Image credit: Microsoft Office Image by © Royalty-Free/Corbis)
- June 23rd, 2013
As the Church continues to make disciples of all nations–particularly outside of the West–the reality is that children and youth comprise large percentages of the populations of those peoples.  The present and future realities for the Church must involve young people to a significant degree. One quarter of the world's population is under the age of fifteen years. And those between fifteen and twenty-four–"youth" as defined by the United Nations–make up one billion people.  Put the categories of children and youth together and we have a massive number of people.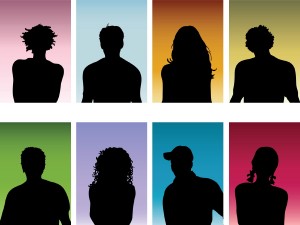 In this post, I am continuing the series related to my forthcoming book Pressure Points: Twelve Global Issues Shaping the Face of the Church.  You may find the previous posts in this series linked below.
For those of us in the more developed part of the world, we are likely to give little thought to this global reality of children and youth.  We live in an area whereby 16% of the population is considered children.  However, if we look at the least developed nations, we come to the reality that children comprise 41% of the populations.  Here is the estimated youth population (15-24) of selected regions of the world:
South Asia 26%
Southeast Asia/Pacific 18%
East Asia 17%
Arab regions 20%
Africa 20%
Children and youth are some of the most vulnerable people on the planet.  Poverty, poor education, poor health care, trafficking, pornography, inequality, street life/gangs, and child labor are just some of the ills of society that often engulf the young of the world.  In certain parts of the world, many children find themselves without one or more parents–and without any social support system to adequately care for them.  How is the Church to minister in contexts where the median and average ages are very young?  How does this affect future church leadership?  How does the Church care for the children who have recently come into the Kingdom?
In all areas of the world, the Church must work to equip everyone–especially the children and youth–for the global task of making disciples.  This involves training them in the way of the Lord that they may take the gospel to their social networks.  It also means casting a vision before them to obtain marketable degrees and skills to best position them as church planters whether they serve in Oklahoma City, Orlando, Oaxaca, Oqatsut, or Obbia.  The Church is wise to shepherd the young through such future planning–not leaving such life-altering decisions to the whims of youthful desires or secular guidance counselors.  How we teach, model, and create an atmosphere of expectation for Kingdom advancement is critical to the future of global disciple making.  The children and youth of today are key to moving the Church from the professionalization of the clergy and the clergy-laity dichotomy that is omnipresent.
Pressure Points is scheduled to release from Thomas Nelson on July 16.  It is available for pre-order here.
Pressure Point #8 Growth of Cities
Pressure Point #6 Globalization
Pressure Point #5 International Migration
Pressure Point #4 Pluralism and the Plurality of Faiths
Pressure Point #3 Growth of the Majority World Church
Pressure Point #2 The West as a Mission Field
Pressure Point #1 Unreached Peoples
(image credit: Microsoft Office)