- December 8th, 2013
When I wrote Strangers Next Door (2012), I shared stories of churches that caught the vision of reaching unreached peoples who had migrated into their neighborhoods. These churches–with these new believers–then followed those social networks across the world to reach others.  In today's post, I want to draw your attention to Valley Baptist Church in Bakersfield, California.  For here is a church who asked about the unreached "over there" and came to see them "over here" as well.  You should read the full story by Emily Pearson.
In 2011, Valley Baptist decided to reach the Tijaltepec Mixteco people of Mexico. At that time, they were an unengaged-unreached people group, meaning that not only were they less than 2% evangelical, but no known church planting strategy was being implemented to reach them (there still remains approximately 3000 unengaged-unreached peoples).
As the church began to reach into southern Mexico, they quickly learned that the Tijaltepec Mixteco were living in their backyard.
You need to check out the video below.  One of my favorite quotes is when co-pastor, Phil Neighbors states, "To our amazement, we found out that 25 miles from us are approximately 700 of our people group. They had migrated from Oaxaca, Mexico, here, to work in the Central Valley of California."
The church decided to reach out to this unreached people group for a fellowship event.  400 Mixtecos showed up.
In addition to their church planting labors in Oaxaca, the church has started 12 Bible studies among the people in Bakersfield with plans to plant a church.
Here is the 3-minute video on what is happening between Bakersfield and Oaxaca. Check it out!

It is my prayer that more and more churches across the world would recognize the Kingdom potential of the movement of the nations and our responsibility as Kingdom stewards.  We live in the age of migration and are witnessing the outworking of Acts 17:26-27 in an unprecedented way.  The Divine Maestro continues to orchestrate the movements of the nations for His glory.
Thank you International Mission Board for reminding us of the importance of an integrated strategy–melding together the foreign and the domestic–when it comes to reaching unreached people groups!
Do you know of other churches doing work like Valley Baptist?  If so, I would love to hear about them. Share in the comment section below or send me an email at jpayne@brookhills.org.
Until the strangers next door are strangers no more!
- November 27th, 2013
Arrogance is a blight in the Field of the Kingdom.  Many struggle with it.  Some of us privately. Some of us publicly. Unconfessed, it grows and consumes, grieves and quenches, always resulting in death. The individual may accomplish many great things while covered with this blight, gaining the praise of many, but accomplishing nothing for the Kingdom–for the Vine does not tolerate blight no matter the results.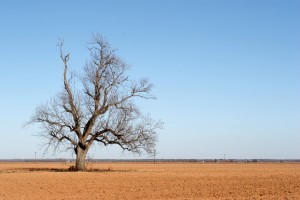 Knowledge puffs up. And so does missiology.  Yet, the Lord calls us to walk humbly with Him, which includes the way we approach Him, His mission, His Church, and His world.  We all have a missiology by which we live.  But is it a humble one?
Among many things, a biblical missiology is humble, always willing to grow in understanding of God's truth and the application of means to the real world for the multiplication of disciples, leaders, and churches.
A biblical missiology is humble, clinging tenaciously to a scriptural foundation, holding tightly to principles, but loosely to strategy, methods, traditions, organization and structures.
A biblical missiology is humble, focused and sure before arriving on the field, but allowing the Spirit and context to shape the application of never-changing truth.
A biblical missiology is humble, patiently and graciously bringing brothers and sisters along in the journey who have not been eating and drinking in Kingdom-expanding concepts for as long as you have.
A biblical missiology is humble, knowing with confidence what it knows but open to correction and new directions.
I have observed a great deal of arrogance over the years, in both my life and in the lives of many others.  And we evangelicals seem to be okay with it–as long as such people are not doing anything really bad but doing really good stuff.  But what would it profit us to make many Great Commission accomplishments in the name of the King, only to have those wins to be rejected by the King?  (Remember, people will do great things for the King, but He will deny knowing many of them–Matt 7:21-23)
The Farmer is never okay with blight in His Field.
If we truly recognize that we are "unworthy servants" (Luke 17:10) in this journey, then we must run to the Spirit to enable us to turn from that which so easily entangles us.  We must plead for grace to embrace our great salvation, commission, other brothers and sisters, and the world with a contrite and broken spirit and a heart filled with love.  We must move forward, wearing a towel instead of acting as if we are sporting a kingly robe.
May the Savior empower us and show the way to live with a humble missiology in light of the 4 billion!
(image credit: Microsoft Office)
- November 19th, 2013
I recently returned from Dearborn, Michigan, part of Metro Detroit.  This community is home to the largest concentration of Arab Muslims in the United States, many of which are from Yemen, Lebanon, and Iraq.  During our time there, we visited three mosques and spoke with several long-term residents in the area.  In this post, I want to share a thought from this trip.
On one evening about 7:00, we entered a particular mosque (after climbing over a small brick wall, walking down a dark alley, and entering through the back door–but this is another story for another time) and were greeted by ten men and young boys.  After introducing ourselves and asking a few general questions about the mosque, we were invited to sit on the floor to talk.  Surrounding the four of us were people from Yemen, Egypt, and Bangladesh.  For the next hour-and-a-half, we spent time in discussion with these men and boys about Islam and the gospel of Jesus Christ.  We listened. We asked many questions. We learned. We preached Christ.
They took pictures with us.
We took pictures with them.
At 8:30, everyone recognized that the boys needed to go home and go to bed.  The next day was a school day.  It was time to leave.
When we stood to leave, one of the men from Yemen (who had completed a pilgrimage to Mecca) approached us, and through broken English inquired, "You come to my home for dinner?"
Later that evening, I could not help but think of how easy it was for the gospel to reach the ears of these men and boys, the majority being from Yemen.
According to peoplegroups.org, the population of Yemen is 27 million.  The population of the unreached people groups in Yemen is 27 million.  Yes. 27 million.  All of the 17 people groups making up the country of Yemen are unreached peoples.  And within this 17, 13 people groups are unengaged-unreached–meaning that no intentional church planting strategy is happening among them.  As of this post, Joshua Project has two Yemeni people groups (Tihami and Yemeni, Northern) on their top-ten priority unreached list.
The threat level for missionaries to Yemen is listed as severe to chronic.  The physical level is strenuous.
If you have read my writings, you know the greatest needs are outside of North America.  No doubt about this fact.  However, let's think about this interaction in Dearborn for a moment.
It is an hour-and-a-half flight from Birmingham to Detroit.  We simply walked into a community from Yemen, showed respect and love, and shared Jesus to a captive audience.
Threat level?
No one yelled at us.
No one threw us out of the mosque.
No one shot us, nor stabbed us.
We were invited into a Yemeni home for dinner, after an hour-and-a-half of interaction.
Physical level?
Well, I guess it was a little strenuous climbing over that three-foot brick wall to walk down the alley.  My feet did fall asleep because of the way I was sitting on the floor of the mosque. That was really uncomfortable, until I changed my sitting position.
When will we recognize that the movement of the nations is for the reaching of the nations (Acts 17: 26-27)?  What will be said to the Church in the United States on that Day, having had a reputation for traveling the world, but not willing to cross the street to reach the strangers next door?
- November 11th, 2013
The Institute of International Education released today the new numbers on international students studying in the United States.  And once again, we have reached a new high of 820,000 students.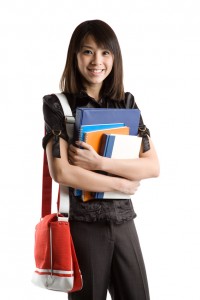 China is the leading driver of this growth, mainly undergraduates.  Her numbers are on the rise.  Saudi Arabia had a thirty percent increase, a number now at 45,000.  The Saudi government funds a scholarship program for students to study here.  Almost half of all international students studying in this country come from China, India, and South Korea.
Another noteworthy item is that of largest percent increases. This award goes to China, Saudi Arabia, Brazil, Iran, and Kuwait.
Here is the press release. The IIE also produces an excellent fast facts pdf linked here.  Make sure you look at these helpful resources.
In my books Strangers Next Door and Pressure Points, I address the matter of international migration in general and international students in particular.  I note how the movement of the nations for educational purposes is a matter of the Divine Maestro orchestrating His plan in the world today. If we fail to understand and respond to our Father's work here–while trying to send people to the countries from which students are coming–what does that say about our wisdom? Kingdom stewardship? Faithfulness?
What a wonderful opportunity we have to share and show the Word as we serve the world from our neighborhood. As we go to the nations, may we never be so foolish that we fail to respond to the nations among us.
Here is a practical tip to get you started:  Invite an international student into your home for a meal.  You will be surprised at how many students are aching to have such an experience. Many colleges and universities have friendship programs that make such connections with ease.  If yours does not, pray and venture out on your own.  Let such students experience a Thanksgiving or Christmas meal in your home, and share with them the reason for the season.  You may make a friend for life. You will be a blessing to the stranger next door.  It will change you and your family. You will have a Kingdom impact as you provide a reason for the hope that you have.  Who knows? That student may be the very one who invites you into his home upon graduation.
International students–blurring the lines between domestic and international labors!
(image credit: Microsoft Office)
- November 1st, 2013
For several years now, brothers have been coming to me asking a similar question, "Where are the greatest needs in the United States where I should plant a church?"
My immediate response usually is something like: "Go to the 300,000 Indian Hindus in New York. The 60,000 Somalis in Columbus. Or, consider the 60,000 Punjabi in New York. How about the 20,000 Yemeni just down the road from them? The 18,000 Pashto in San Jose? Serve among the 12,000 Kurds in Nashville. Maybe the 11,000 Saudis near Dearborn?"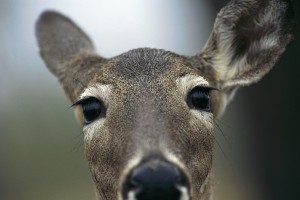 (All of these being unreached people groups, some with few to no known believers among them.)
And the general response to me?  That deer in the headlights look.
And when it happens, I feel that a shock to the system has occurred and a moment is needed to recover, reorient, and reengage in the conversation on a different level.
And I often think, why?  Why is this a common reaction?  Is it because:
this many internationals cannot be in the United States?
unreached people groups are not in this country?
church planting is not about planting churches from out of the harvest but beginning with long-term Kingdom citizens like us?
anyone desiring to serve as a church planter in North America should not be a missionary?
cross-cultural disciple making only takes place overseas?
such needs don't exist here?
there are few equipping and support systems in place for those doing such labors?
such challenges are only to come at missions conferences, urging people to go to other countries?
And when I ponder why evangelicals often respond this way, I also find myself with that frustrated look of a deer in the headlights.
Brothers and sisters, it is long past time for North American evangelicals to get out of the headlights, open our eyes to the realities around us, and change our language, missiologies, methods, strategies, structures and organizations when it comes to making disciples of all nations.  What is it going to take in your circles of influence to see such change? What is it going to take in mine?
Let's lift up our eyes and look at the fields . . . and stop staring into the headlights.
(image credit: Microsoft Office)
- October 30th, 2013
This is my most unusual post to date.  I have refrained from writing it for several weeks.  I am not certain why.  It just feels strange.
I have a question for you:  What should be the topic of my next book?  I truly want to hear from you guys and get your input on the needs out there.
While I have a list of potential topics I have been praying about, mulling over, and researching from time-to-time, I also want to ask for your assistance in this endeavor. Is there an area(s) that needs to be addressed in a book, and that you would feel comfortable sharing your thought with me for possible use?
No, I will not guarantee that I will use it. And if I do, I will not share any royalties–it is hard to split the three pennies I get every year for my book sales. :)  I would most definitely say thank you and give you a shout-out.
So, if you feel comfortable, send me an idea. You may write a public comment in the comment section for this post. Contact me by Twitter, if you desire. I'm not a good FB friend, so it is not best to write me there. I am old school and still like email.  Here is my personal email:  jpayne@brookhills.org
As always, thank you for taking time to read my posts at Missiologically Thinking and other writings.  I pray for the Lord's blessings on you as you labor for His glory.
- October 16th, 2013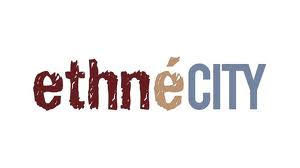 Last week, I sent out a tweet sharing about a new resource that just came on-line.  ethneCITY is something you need to check out, if you have not done so already.  While there are a few (emphasis on few) web-based resources addressing the movement of the nations of the world, this one provides us with a unique perspective and tools to assist in our Great Commission labors.  I greatly appreciate the International Mission Board for stepping up to the plate to draw our attention to the unreached peoples that have migrated to the urban contexts, especially in North America.
Terry Sharp, Director/Lead Strategist for State and Association Relations and Urban Mobilization Strategies with the International Mission Board, has been running point on ethneCity, and doing an excellent job beating the drum for reaching the strangers next door.  I asked Terry to share a few matters related to ethneCity.
Terry, give us a one sentence summary of ethneCity.
ethneCITY.com is designed to assist those reaching out to the diaspora people groups globally and those living next door by providing resources, networking, and training opportunities.
What kind of resources will someone find on this site?

There are links to bibles, tracts, as well as the Jesus Film in different languages – things you can't find by running down to your local Christian book store. There are also practical resources such as evangelistic tools, music, books, and apps.  We'll be adding resources weekly.  I would also welcome information about resources we have yet to discover and list on the website.
You mentioned that ethneCITY also provides networking opportunities. Can you explain?
Yes.  We want to provide an opportunity for collaborative conversation with opportunities for peer learning and we want to help link  people who are working with the same people group. It doesn't matter whether they are in LA, New York, or in between because we'll have whiteboard sessions where people can dialogue with one another. We'll also help link people who may be working overseas with a people group to those working with that same people group right here in North America.
In addition, to the networking opportunities what type of  training is offered?
We are hosting webinars on a regular basis and offer peer learning opportunities between practitioners across North America and around the world. For example, this month's webinar was sharing the gospel with Hindus. We've also offered webinars such as Reaching Millennials and Developing a Strategy for Missions.
Thanks, Terry, for sharing with us.
This is an excellent resource, and I look forward to its development in the days to come.  I have already been pointing members of The Church at Brook Hills to it.  My prayer is that the Lord will use ethneCity so that the strangers next door will be strangers no more!
Take advantage of its contents, and stay up-to-date with what is happening at ethneCity.  And, at Terry's request, let him know what needs to be added.  You may submit ideas through the site or track down Terry on Twitter @terrysharpimb.
- October 9th, 2013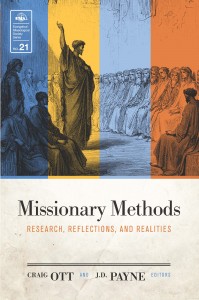 I wanted to share with you a book that was just released a few weeks ago.  Craig Ott and I co-edited Missionary Methods: Research, Reflections, and Realities (William Carey Library) as a part of the Evangelical Missiological Society Series.
2012 marked the 100th anniversary of the publication of Roland Allen's classic, Missionary Methods: St. Paul's or Ours?.  It was in light of this historic moment that the Evangelical Missiological Society selected "missionary methods" as the theme for last year's meeting.  This book includes presentations made during that gathering.  The chapters that comprise this book address theological foundations, historical matters, and practical issues related to missionary methods.  The following is a look at the table of contents:
Introduction: "Methodological Stewardship: Always Evaluating, Always Adjusting" by J. D. Payne
PART I – Biblical Understandings of Missionary Methods
Chapter 1: "Missionary Methods: St. Paul's, St. Roland's, or Ours?" by Robert L. Gallagher
Chapter 2: "Roland Allen's Understanding of the Spirit's Centrality in Mission" by Rob S. Hughes
Chapter 3: "Reassessing John Stott's, David Hesselgrave's, and Andreas Köstenberger's Views of the Incarnational Model" by John Cheong
PART II – Praxis and Case Studies of Missionary Methods
Chapter 4: "From Roland Allen to Rick Warren: Sources of Inspiration Guiding North American Evangelical Missions Methodology 1912–2012″ by Gary R. Corwin
Chapter 5: "A Prolegomena to Contextualized Preaching Concerning the Wrath of God and the Judgment of Man: What Did Roland Allen Know that We Sometimes Forget and at Other Times Never Learn?" by David J. Hesselgrave
Chapter 6: "The Rise of Orality in Modern Missions Practice" by Anthony Casey
Chapter 7: "Missionaries in Our Own Backyard: The Canadian Context" by Joel Thiessen
Chapter 8: "Islands of the Gods: Productive and Unproductive Missionary Methods in Animistic Societies—Roland Allen's Examination of Saint Paul's Use of Miracles" by Robert H. Bennett
Chapter 9: "Leaders Reproducing Churches: Research from Japan" by John W. Mehn
Chapter 10: "Paul's or Theirs?—A Case Analysis of Missionary Methods among Muslims of the Philippines" by Mark S. Williams
Conclusion: "Missionary Methods: The Questions that Still Dog Us" by Craig Ott
I certainly hope that you will check out this new book. I have been told that the electronic version will be released shortly.
- September 30th, 2013
The United States is not only one of the world's largest countries (3rd), it also home to the third largest number of unreached people groups (a story few have heard).  Over the past several years, I have noticed a very common church planting strategy that is on the minds of most churches, agencies, and networks:
"Wait for the Lord on high to send a pastor to you–one from among that people, be he Anglo/European-descendant, Chinese, Russian, etc–to reach those people with the gospel and plant a church among them."
Granted, near culture evangelistic work is often more effective than cross-cultural work (but not always).  However, the problem with this thinking is that we run into a problem if we want to reach the unreached, among whom few believers and no pastors exist.
When was the last time you had a conversation with a Somali pastor? Saudi pastor? Wolof pastor? Or, what about a pastor representing the other 540 unreached people groups living in the United States and Canada?
The Lord only told the early believers to wait in Jerusalem for the coming of His Spirit (Acts 1).  Even when He told them to pray for laborers for the harvest, it was in the context of them going to make disciples (Luke 10:2).  He has told us to go, to cross the cultural gaps, to make disciples of all nations.
He has not told us to wait.
He has not told us to look for pastors to go and plant churches among those people.
But where will the pastors for those people come from?
From the same location where He has provided all of the pastors in the world today–out of the harvest.
Cross-cultures in your neighborhood.  Do evangelism. Make disciples from the harvest. Baptize them. Gather those new believers together in a small group. Teach them to obey. Lead them to covenant together as a local church. Raise up pastors from among them to shepherd that new congregation (see Acts 13-14).
Jesus said to go and make disciples, not wait for pastors to plant churches.
- September 20th, 2013
If you are just joining this blog, then you are reading at a time when I'm in the middle of a series on missionary strategy.  Previous posts are located below:
Developing a Strategy for Missions
Future and Process of Missionary Strategy
In light of our definition of strategic planning (see previous post), the planning involved in the crafting and implementing of missionary strategy can be summarized in five important practices. Some of these are evident in the definition:
• Asking good questions
• Responding with healthy answers
• Applying wise action steps
• Evaluating everything
• Praying with diligence
Asking Good Questions
Strategists have inquiring minds. They want to know answers. They ask questions such as: Are we being faithful to the Lord? Is what we are doing the most Christ-honoring thing? What is working well in our strategy? What is not working very well? What do we need to change? How can we do a better job? Are we being wise stewards with all the resources and opportunities the Lord has entrusted to us? What do we need to do first? What do we need to do next?
Strategists must also take the following questions into consideration whenever they begin the strategic planning process: What do we know about the context and people? What is the purpose of our team? What is the best way to reach these people with the gospel and plant churches? What are the barriers for evangelization? Does our team have the callings, resources, gifts, and abilities to execute the strategy? What are our immediate, short-term, and long-term goals?
Responding with Healthy Answers
Along with asking good questions, strategists must respond with healthy answers. Not just any answers will do, but only those that are true to the biblical and theological foundations for Great Commission activity, in agreement with missiological principles supporting healthy missionary practices, and efficient and relevant to the context. Here is where the theoretical begins
to meet the reality of the field. According to Dayton and Fraser, "Planning should be thought of as a bridge between where we are now and the future we believe God desires for us" (1990, 293). Finding healthy answers will require intense research.
Applying Wise Action Steps
The application work is mainly done on location. Action steps involve the team's movement from goal to goal on the upward stairway toward accomplishing the overarching vision (i.e., end vision). The application of the steps is obviously done in conjunction with knowing oneself, the team, and the context, for it is out of the knowledge of these three areas that the strategist
is best poised to make wise practical decisions regarding the outworking of the strategy.
Evaluating Everything
Evaluation was included in our definition; it is also the fourth major component in strategic planning. The evaluation of everything is an ongoing process. Strategic planners never rest from this component of planning. Such evaluation is necessary if planners are to stay focused on what the Spirit is doing. It also is a matter of proper stewardship. The strategist wants to be the faithful and wise servant (Matt. 25:14–30). Constant evaluation is not done to justify a critical spirit but rather to reveal a desire to make the best decisions under the circumstances.
Praying with Diligence
Prayer must be a natural part of the strategist's life. Strategy development should be bathed in prayer. The practice of strategy development should be a supernatural event, requiring time with the Lord. Throughout Developing a Strategy for Missions, we often make reference to the place of prayer in the development and implementation of missionary strategies. This repetition may appear to be an accidental redundancy on our part; however, we are intentionally repetitive. We are convinced that the prayer of a righteous person has great power (James 5:16), and such power is needed for the development and outworking of strategy.
Which one of these five practices is the most challenging for you when it comes to developing a strategy for your context?  Do you and your team need to spend some time this week discussing your strategy in light of these five practices?