- June 30th, 2014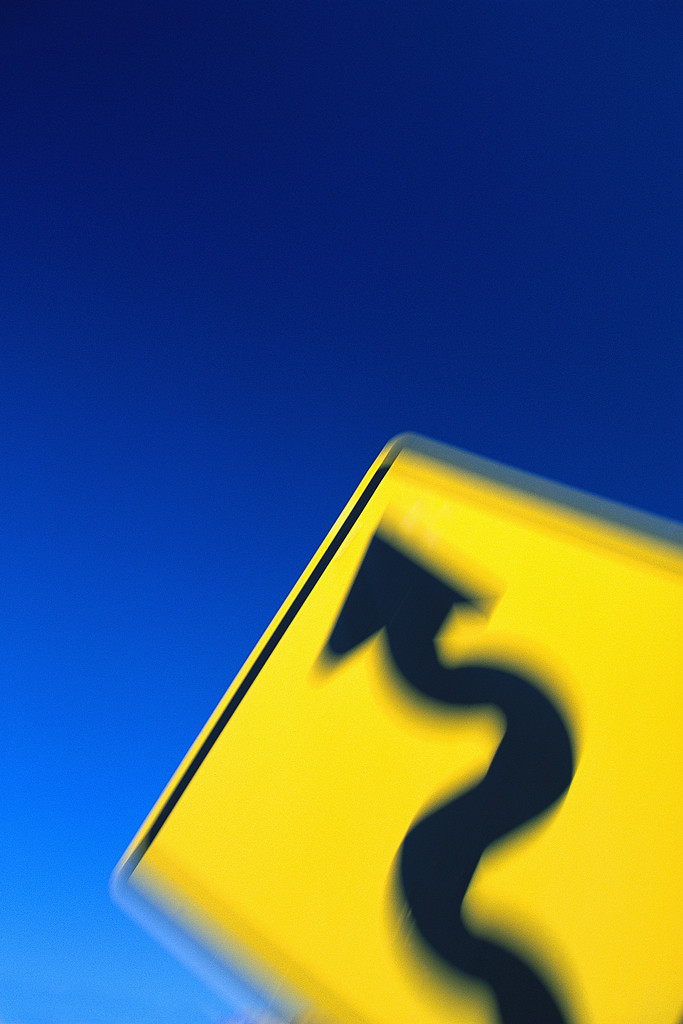 It works! Let's do it!
This is a philosophy that often drives many churches, agencies, institutions, and networks; yet, we rarely state it this way.  To do so, would mean that we embrace pragmatism.
Wow! Look at these results. Therefore, our means to the end justifies the outcome.  Great results are not always of the Lord–consider the Mormon Church.
Over the years, I have been amazed at some theologically astute leaders who in public rail against pragmatism, but in our private meetings are willing to compromise for the outcome.
Just because we can, doesn't mean we should.
Oh, I am not pushing against being pragmatic, but the willingness to embrace pragmatism when the going gets tough and all eyes are upon you for results.  Wise Kingdom stewards are to be pragmatic to a degree; we are called to results such as "bear fruit" and "make disciples."  We want to know what works; this is an element of the Kingdom ethic.  Pragmatism, however, is that philosophical view that results in the bending of core biblical values for the sake of supposedly godly gains.  Externally, it may not look like you've compromised on anything, but that which is internal tells another tale.
When we walk closely with the the Lord, He will make our paths straight (Prov 3:5-6).
But straight does not always mean numbers, popularity, excitement, or that you will be invited to speak at the great conference for what's what and so-and-sos. 
Yes, but your path will be straight.
We need more leaders who are willing to walk the straight path of Christ, than to journey along the compromising curves that provide many exciting tales to write home about.  "The integrity of the upright guides them, but the crookedness of the treacherous destroys them" (Prov 11:3, ESV).
(image credit: Microsoft Office)
- June 26th, 2014
The MissioNexus Church Connection Tour wraps up today in Atlanta.  It has been a wonderful time discussing migration and mission in Baltimore, Los Angeles, Toronto, Chicago, and Atlanta.  I have been encouraged by the turnout from churches, networks, and mission agencies, representing a variety of evangelical denominations and non-denominational traditions.
International migration is one of at least twelve global issues shaping the face of the Church today.  This topic is at the forefront of Kingdom expansion, and so are many of those who came out and participated in this tour.  Keep up the great work, my brothers and sisters!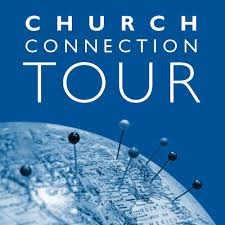 In a day when most evangelicals (including those serving in North America) are primarily focused on reaching reached people groups, I have greatly appreciated the vision and heart of MissioNexus to use this month as a time to cast vision for migration and mission in North America.  Thanks, Steve Moore, for your leadership on this matter.
Much of my presentation came from Strangers Next Door.  Also, it has been good to hear Matthew Soerens, co-author of Welcoming the Stranger, discuss migration and related biblical, practical, political, and ethical details.
At each stop on our tour, I promised the participants a copy of my presentation slides.  Therefore, I am writing this post to make this resource available to them.  There are two versions. One was used with our U. S. locations and the other for our Canadian gathering.  Even if you did not join us on the tour, you may have these slides too.  Some of them will not make sense to you, but here they are.
The United States is the world's largest migrant-receiving nation in the world, and is home to an estimated 360 unreached people groups.  Canada is one of the world's most ethnically diverse countries, with one-in-five citizens being non-Canadian born.  It is estimated that 180 unreached people groups are found in Canada (My Canadian connection on the tour said it is much higher).  These two numbers put the United States and Canada on the top five list of countries with the largest number of unreached people groups–a story few of us have heard.
Let's work while it is still day. Until the strangers next door become strangers no more!
Church Connection Tour U. S. Presentation
- June 23rd, 2014
The Kingdom Ethic contains some peculiar matters:
– Many who are first will be last, and the last first (Matt 19:30).
– Everyone who exalts himself will be humbled; everyone who humbles himself will be exalted (Luke 14:11)
– Jesus came as a suffering Messiah.
– We are to be living sacrifices.
– If we want life, we must die to self.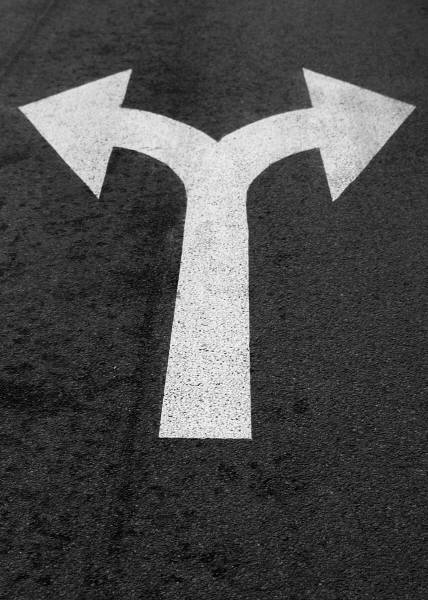 What appears to be contradictory to us, is actually a major component to the Kingdom economy.  Our Lord accomplishes His purposes in ways that are beyond our thoughts (Isa 55:8-9), even doing more than we can imagine (Eph 3:20).
He takes our limitations and uses them for His glory in gospel advancement.  He is able to take our mites and multiply their value.  Our few pieces of bread and fish have exponential reach in His hands.
Over the past several years, I have observed this one peculiarity in gospel advancement that has received scant attention:
Less is oftentimes more.
While having less does not guarantee that the Lord will do great things with a person or group (He does accomplish great things with those who have an abundance.), we do observe great advancements in missions among some Kingdom citizens who have very little when it comes to the resources of this world.
For historic examples, beyond the first three centuries, we can turn to the early Moravians, and the Baptists and the Methodists on the American frontier.  Today, we can observe similar work of the Spirit in many churches in Asia, Africa, and the Latin world.
But before we start to think that great advancements are directly related to few resources, we need to look beneath the surface.  As I have observed contemporary groups and studied others in history, a common thread generally included the following:
1) They had a theological identity firmly rooted in the Word of God.  They did not deny the truth of the Scriptures and understood who they were in Christ.
2) They had a driving zeal–coming from their theological identity–believing that people without Jesus were separated from God, and only the gospel could transform lives, homes, and societies.
3) They had an apostolic focus.  They understood that they were not commanded to make converts or plant churches.  Rather, they were to make disciples of all nations, which involved intentional evangelism that resulted in churches being planted.
4) They had a biblical simplicity.  Their resources, structures, traditions, and organizations did not get in the way of the mission.  Such things were necessary and important, but they were not so complex that gospel advancement was sacrificed for the maintenance of a system.
We must remember that the Lord can use whatever he has put into our hands, be it great resources or mites and breadcrumbs.
Some questions worth considering:
Have we become caught up in our blessings that we have lost our theological identity?
Have we moved from our original missional focus (assuming we had one in the beginning)?
Have we "grown" out of our apostolic zeal, believing we are more sophisticated now?
Have we moved so far away from biblical simplicity that we are now engrossed in having to spend most of our time, efforts, energy, and resources addressing issues and supporting structures that hinder the advancement of the gospel?
Are we working hard to manage the good at the expense of maintaining the best?
If we find ourselves in an unhealthy situation, repentance is the beginning on the road to recovery.  But while some changes are simple and quick, others will be painful and difficult.  Our Father is gracious and is still on mission, empowering us to preach the gospel to all nations–across the world and across the street.
(image credit: Microsoft Office)
- June 19th, 2014
The United Nations has declared June 20 World Refugee Day.  I have decided to use this post to bring this matter to your attention. I believe the international migration of peoples (which includes refugees) is a major global reality shaping the face of the Church.
The following is an excerpt from Strangers Next Door on refugees and the Great Commission. I hope this post will be of assistance to you and your church as you think missiologically about your world–and respond accordingly.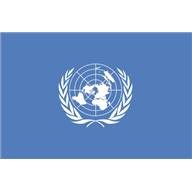 There are numerous opportunities to serve and share with the refugees who are now living in our communities. Do we see the people? Will we respond to their needs? Do we recognize the potential they have in reaching others with the gospel?
The Century of the Refugee
The twentieth century has been called the century of the refugee. The wake of World War II was the catalyst that led to the development of the Office of the United Nations High Commissioner for Refugees (UNHCR). While the original plan was for the office to exist for three years and assist displaced Europeans, the refugee crises of the world continued to increase, and thus the Office continues sixty years later. In its first year, the annual budget was the equivalent to $300,000 (U.S), yet it now exceeds $2 billion (U.S.). As of this writing, the UNHCR deals with 34.4 million people of concern to the UNHCR.[1]
The official definition of a refugee embraced by the UNHCR is related to someone who has:
well-founded fear of being persecuted for reasons of race, religion, nationality, membership of a particular social group or political opinion, is outside the country of his nationality and is unable or, owing to such fear, is unwilling to avail himself of the protection of that country; or who, not having a nationality and being outside the country of his former habitual residence as a result of such events, is unable or, owing to such fear, is unwilling to return to it.[2]
Of all of the people on the move, these are the most in need of compassion, assistance, and good news. Some are internally displaced within their own countries, others have fled their homes and properties, and sometimes families, to find asylum in safer countries. The majority seek refuge within their homeland or a nearby country. Others attempt to move far from home. Those who flee great distances, often have no language or job skills once they arrive at their destinations. They come from Majority World countries, only to find themselves in extremely unfamiliar social environments. Some will leave home and have to live for years in refugee camps, waiting to be relocated to another country. Those seeking refugee status experience an enormous amount of social, psychological, and emotional upheaval. Even physical harm is commonplace from the time someone departs their home to the time they are relocated to a safe environment. The plight of those seeking refugee status is great and offers a great opportunity for the Church to take action and help the helpless.
The Global Realities
The UNHCR notes that in 2009:
There were 15.2 million refugees
There were 983,000 asylum seekers
There were 27.1 million internally displaced persons
5.5 million of the 15.2 million refugees were living in 21 different countries
4/5 of the world's refugees are hosted by developing countries
Pakistan hosted the largest number of refugees (1.7 million), followed by the Islamic Republic of Iran (1.1 million), and the Syrian Arab Republic (1.05 million)
1 of every 4 refugees in the world was from Afghanistan
More than half of the world's refugees reside in urban contexts
The United States accepted the highest number (80,000) of refuges for resettlement from the UNHCR
South Africa was the largest recipient of individual refugee applications, followed by the United States and France[3]
The Asia/Pacific Region had 37% of the world's refugee population, followed by Europe at 19%, and the Americas at 8%[4]
Children comprised 41% of refugees and people in refugee-like situations[5]
---
———————————————————
If you are interested in a previous post on this topic, please see HERE.
Here is a helpful interview by Justin Long with Trent Deloach. Trent and his wife have many years of experience serving and assisting refugees in the United States.
Here is a searchable table of the global statistics for refugees as compiled by the United Nations.
- June 16th, 2014
There are many questions to be asked about church health and mission. Many are being asked with the right heart. But right motives are no guarantee that the right questions are being asked.
We often ask questions with familiarity in mind. This is a good place to begin, but we can't remain here. Unfortunately, we often stay put. We have not learned the stewardship of questioning.
The right questions matter.
If you were in the recording business and someone started asking you questions about manufacturing 8-track players, you would quickly know the wrong questions were being asked.
Similar situations are found within the Church when it comes to some discussions regarding health and mission.
We often fail to discern the wrong questions (and thus move to the right ones) because we are often asking questions about manufacturing 8-track players.
The right questions matter. The four billion remain.
- June 11th, 2014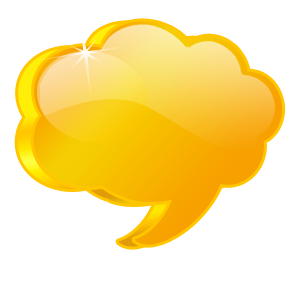 How you say what you say is almost as important as what you say.  Your medium matters.
You may be right and speak the truth, but your message is tainted because of your attitude.
You may be right and speak the truth, but your lifestyle behind closed doors blanches the life out of your message.
Over the years, I have been asked, "What do you think about what ____ said?"  And often, over the years, my response has been, "I agree with ____ 100%, but not with the demeanor by which he chose to speak."
"If I speak in the tongues of men and of angels, but have not love, I am a nosy gong or clanging cymbal" (1 Cor 13:1).
No more noise. No more clang.
"A word fitly spoken is like apples of gold in a setting of silver" (Prov 25:11).
Be more fitly.
The world is watching and listening.  The Church is watching and listening. A younger generation is watching the what and how of your model–and they'll reproduce it.
You may be right and speak the truth, but what I hear does not look like gold set in silver.
(image credit: Microsoft Office)
- June 9th, 2014
Roland Allen died sixty-seven years ago today.  Best known for his books Missionary Methods: St. Paul's or Ours (1912) and The Spontaneous Expansion of the Church and the Causes which Hinder It (1927), Allen has been tremendously influential in shaping modern missionary practices of the second half of the 20th century to the present.
This Anglican priest was a leading influence on both Leslie Newbign and Donald A. McGavran, with the latter being the most influential missiologist of the 20th century.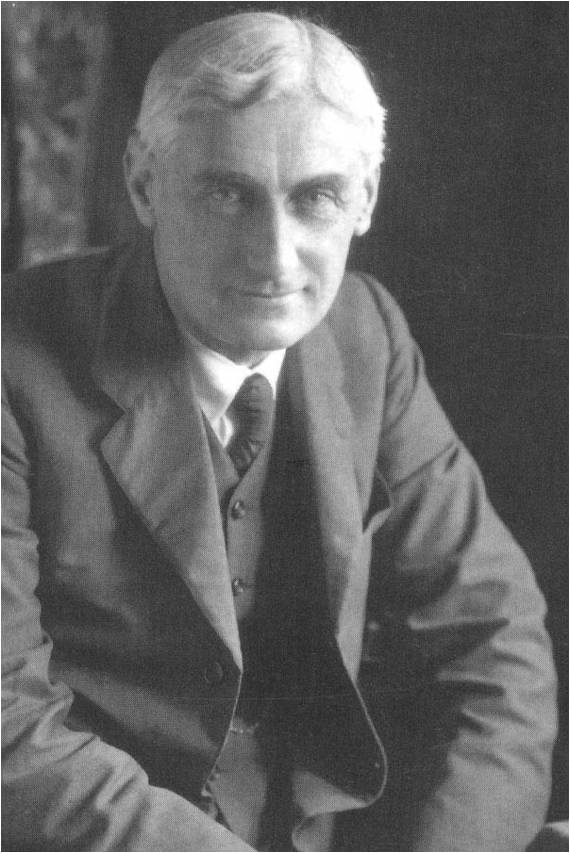 Unfortunately, many people today believe Allen is only a shadowy figure of yesteryear, bearing little influence on contemporary missions.  Many have never heard of Allen.  I recently met an Anglican priest who was very engaged in missions, but had never heard of Roland Allen.  To put this into perspective for those of my denominational tribe, it would be like an IMB missionary who has never heard of Lottie Moon!
The influence of Roland Allen is upon you if. . .
you are interested in church planting movements
you think about church multiplication
you have strong convictions about the role of the Holy Spirit in missions
you prefer contextualized church planting over paternalism
you believe in raising up leaders from the harvest
you are crazy enough to believe that the New Testament has something to say regarding how we should be doing missionary work today
If you want to read about the life of Allen and his understanding of missions, get a copy of my book Roland Allen: Pioneer of Spontaneous Expansion.
Here are some other resources that will be of assistance to you as well.
Here is a video of a lecture on Allen's legacy given to students at Southeastern Baptist Theological Seminary.
Take some time this week to read about Allen's life and work.
- June 6th, 2014
What do we do when we don't know what to do? We do more of what we have been doing.
Such is not the way of wise Kingdom stewards.
To do more of what we know is safe. It is comfortable. It fits with our longstanding systems, organizations, strategies, and traditions.
Declining baptisms, membership issues, giving down, less going to mission agencies, seminary enrollment challenges, lostness continues, unengaged-unreached remain.
We do more and more of what we know, expecting change, hoping the challenges will be overcome, expecting something new.
We believe what we have done to get us to where we are is sufficient to carry us to new vistas. We forget that to get to where we are required systemic shifts somewhere, sometime ago made by a previous generation.
The hard decisions of that generation created our comfort zone for today.
More of what we know is not sufficient for the next level. Creating a new veneer is not sufficient. Rearranging the deck chairs will buy a little time–but we've already tried most of the possible chair formations. Such is not the way of wise Kingdom stewards.
More of what we know is only sufficient for a season. And that season has passed.
- June 3rd, 2014
I recently wrote a post on the importance of doing our homework on upgs living in our neighborhoods.  A failure to do this research is poor stewardship.  Such omissions often mean we end up pouring more resources and people into reaching reached people groups.
In this post, I want to draw your attention to another important aspect of the homework that is valuable to your strategy:  percent evangelicals and evangelical church to population ratios.  Knowing this information will help you to focus on areas that are the least reached and keep you from planting churches where a saturation of such assemblies exists.
I have written extensively on this topic in Discovering Church Planting, Developing a Strategy for Missions, and elsewhere on this blog.  (A general guideline is one evangelical church (of one hundred members) for every 1,000 people in an urban context and one such church (of fifty members) for every 500 people in a rural context.).
If you downloaded your free copy of Unreached Peoples, Least Reached Places, you know that one of the least reached places in North America is the state of Utah.  I was recently in Utah with Travis Kerns of the North American Mission Board, and with pastors of Christ Fellowship and First Baptist, Provo.
Here is a glimpse at some information on a handful of counties in Utah.  Travis provided me with these important numbers.  You may find his more extensive table HERE.  While I want you to see the great need in the area and respond accordingly, I also want you to see another excellent example of one who has done his homework.  Here is an example to follow!
| | | | |
| --- | --- | --- | --- |
| County | Population | Evag. Churches | % Evangelical |
| Box Elder | 49,975 | 10 | 1.6 |
| Cache | 112,656 | 17 | 1.4 |
| Carbon | 21,403 | 14 | 4.7 |
| Davis | 306,479 | 35 | 2.5 |
| Morgan | 9,469 | 1 | 0.3 |
| Rich | 2,264 | 0 | 0 |
| Salt Lake | 1,029,655 | 142 | 2.7 |
| Summit | 36,324 | 7 | 2 |
| Tooele | 58,218 | 14 | 3 |
| Utah | 516,524 | 26 | 0.4 |
| Wasatch | 23,530 | 4 | 0.6 |
| Weber | 231,236 | 53 | 4.9 |
| TOTALS | 2,397,733 | 323 | 2.3 |
It is amazing what you will understand when you do your homework.
Do your homework.  Don't settle for hunches.  Such is the way of the Kingdom steward and the one who walks with the four billion on his or her heart.
- May 28th, 2014
We live in the age of the instant.  We want to know what works and we want it now.
In our scientific and rationalistic world, we often attempt to make ministry a science.  Such is not always the case.  It is not that definite.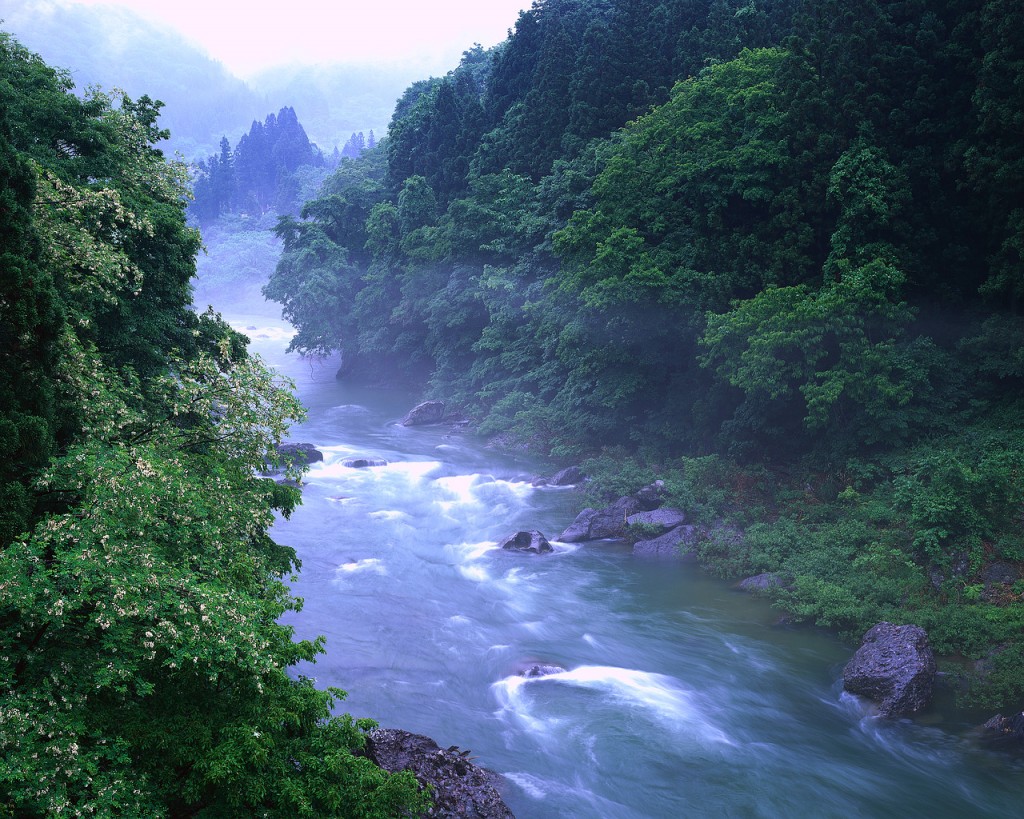 We co-labor with a dynamic Spirit. The unexpected is to be expected.
We co-labor with sinful people, filled with the dynamic Spirit, not robots who respond with 100% predictability.  Remember the last time we said, "I can't believe he did that."  "Wow! That is unbelievable!" "No way!" What should surprise us is our surprised reaction, not the person's action. Over the past twenty years, I have observed that even the most predictable people are unpredictable at times (sometimes for the good, sometimes for the bad).
While the Lord has established the channel in which the river of living runs, those river banks are wide.  There is much room for the unpredictable.  The unexpected. The circumstances that cause us to adjust our strategies, within the divine boundaries.
When we realize the nature of the task to which we are wonderfully called, we recognize that there is a great deal of art present.  Even as we rightly call people to imitate us as we imitate Christ (1 Cor 11:1), we labor to lead them to contextualization and application of biblical truth to life.  This is an artistic expression.  This should not surprise us, knowing the creativity of our Father. Even His Word is filled with a great deal of poetry.
Art cannot be taught.  Sure we can teach the scientific (predictable) aspects of art–brush strokes, mixing of colors, shading, depth, blending of colors, and texture.  But real art comes when the student applies what has been taught to create something from nothing.
Art cannot be taught.  Sure, I used to teach guitar students guitar science–triads, pentatonic scales, theory, improvisation, and shredding. :)  Real art, however, comes when the student applies what has been taught and refrains from mimicking his teacher.  Robots mimic, at least for now.
How are you equipping your people?  In your church? Classroom? Small group? At home?  Are you trying to program robots or note the divinely-set river banks and teach them how to apply biblical truth to the river of life? The former approaches ministry as a pure science; the latter recognizes the constants but understands the unpredictable.  The former approach is fine with the generally predictable circumstance, but freezes when confronted with many exceptions to the predictable.  An automaton will always respond correctly in a select number of circumstances, but difficulties arise when the present reality changes.
And reality changes.
Equip. Don't program. Don't clone. Don't just teach the science.
Equip for application.
(image credit: Microsoft Office)