- April 15th, 2013
One of the reasons why most churches do not participate in church planting is that they believe it to be something grandiose and outside of their reach.  Pastors often listen to the exceptional, ten-talented, high capacity church planter and assume that one must be like him to do church planting the "right" way.
"We don't have a guy like that in our congregation; we can't plant a church. Our church is made up of managers, teachers, bankers, electricians, welders, servers, stay-at-home moms, college students, mechanics, accountants, physicians, painters, and contractors."
We hear of complex church planting methods and elaborate systems and assume that such is necessary for a church to be planted.  We look at our people and think the task is just too great for our congregation.
In my last post, Church Multiplication Begins with Middle C, I shared my concern that we often cast a church planting vision before our people and leave them there.  While the vision may be good and right, it often requires the execution of complex methods that only the rare ten-talented guy can manipulate.
In this post, I want to help us understand that church planting involves a series of small steps that are not beyond the grasp of churches.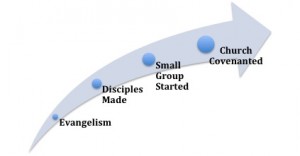 Since we are talking about planting a church and not starting worship services, gathering a crowd, organizing kids programs, renting property, buying buildings, preaching a sermon series through the book of Leviticus, developing a web site, creating a mass mailer to be distributed to 10,000 people, raising enough money to start a small company. . . . (You know, all of those potentially good things that come with established churches comprised of long-term Kingdom citizens.), let's begin with the basics.
Your people can see themselves involved with the basics.  You can see your people involved in the basics.  After all, the fundamentals are simple.  They are basic.  They are absolutely necessary.
Recognize the Basics
Church planting is very difficult work.  It is a ministry that is on the edge of Kingdom expansion.  It involves intensive spiritual warfare.  We only need to look at the missionary labors of Paul to understand that the spiritual oppositions are great.  Church planting is hard.  Very hard.
However…
Church planting is not complex. In fact, it is very simple (see 1 Thess 1:1-10 for the requirements).  It is a task for both the educated and uneducated, the literate and illiterate, the full-time employee and the unemployed.
Church planting is evangelism that results in new churches.  The beginning point for the church planting team is not with long-term Christians.  The team begins with unbelievers.  Glancing at my diagram above, you are able to see the movement of a church planting strategy along the major mileposts toward a church gathered.  The movement begins with sharing the gospel and does not move to a gathered group of Christians until new disciples have been made.
The new believers are then taught obedience in community with one another (i.e., small group).  Finally, the small group is taught from the Bible what the church is and does.  The new small group is then challenged with the question, "Is the Spirit leading you to unite as a local expression of the Body of Christ?"  And, if so, such begins a wonderful journey of the team with the new church to raise up and equip elders–who will then equip the church for the work of the ministry.
Questions to Ask
If you are trying to lead your people to be involved in church planting (or maybe you still have not caught a vision for it yourself), then ask your people a few questions–considering the diagram above:
1) Can you and two or three people from our church share the gospel with other people?  Can the three of you set a twelve month goal–by the grace of the Lord–that you will work to see nine people (for example) come to follow Jesus (three new believers per team member)?
2) Can the three of you gather those new disciples into a small group whereby you will begin to teach them how to follow Jesus? Can each of you mentor these nine outside of the weekly group time (three new disciples per team member)?
3) Can you and your team model the Christian lifestyle before this new small group while leading them through an intentional study of God's word regarding what is the local church?
4) After studying through the Word about what is a local church and modeling individual and body life, can you and your team ask the small group if the Spirit is leading them to be a church?
5) If they decide to self-identify as a local church, then can you and your team begin working with them to raise up elders whom you and your team will begin to spend more time developing as leaders for this body?
Small Steps
Pastors, are your mechanics, teachers, stay-at-home moms, managers, and college students sharing the gospel?  Are your plumbers, servers, and business owners teaching one another the Word and having fellowship in small groups (Sunday School, home fellowships, family groups, etc.)?  If so, then your church is much closer to church planting than you probably think.
Whenever we remove much of the hype, quantitative expectations, and North American cultural expressions of church planting, we come to recognize that church planting is not very glamorous. It involves small steps.  It is about making disciples from out of the harvest and teaching them to obey all that Jesus commanded.  If your people can do this, then by God's grace, your church can plant churches. . . . many churches.
But, if we cannot make disciples, gather them, and teach them to obey, then we have a problem. . . a problem much deeper than believing that our church cannot be involved in church planting due to the lack of money, high caliber leaders, excellent musicians, etc., etc., etc..
- April 10th, 2013
I can't read Hebrew; it is too hard.
So, the professor begins his class with, "Let's not attempt to read the book of 1 Chronicles today, but let's start with the Hebrew alphabet."
Dad, I can't ride your bike; it is too big.
So, the father begins with, "Maybe we need to get a bike that is more appropriate for a four year old."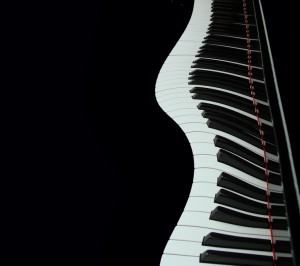 There is no way I will ever be able to play Mozart's "Rondo Alla Turca"?
So, the instructor begins the first lesson with, "We should probably start with Middle C today."
As leaders, we often fail to teach our people to see the multiplication of churches across a people group or population segment as a series of small steps.  We rightly cast a vision for church multiplication, but we often leave them with the big picture.  We must understand that the big is made up of the small. We must help them to see their role in the small that leads to the big. It is difficult for the saints to do the work of the ministry, if they suffer from paralysis of the big picture.
If you have read my writings or heard me speak, you know that I hold to the definition that church planting is evangelism that results in new churches.  Can churches be planted by transfer growth? Yes. Can churches be planted by gathering long term Kingdom citizens together to begin a new church? Yes.  Can churches be started by church splits? Yes.
However, we are not told to plant churches in the Bible.  We are told to make disciples.  And as we examine the New Testament, we quickly observe that the birth of churches involves laboring in the harvest fields and beginning the churches with new believers from those fields (e.g., Acts 13-14; 1 Thes 1:1-10).
We can't plant churches.  It took us 30 years to be the church we are today. There is no way we can do this again by next year.
We can't plant churches.  We are accountants, baby-sitters, mechanics, teachers, clerks, and contractors. You are the one who has all the years of religious education and training. Let's get the high caliber people to do it.

We can't plant churches.  Our annual budget is one million dollars. We don't have that much to give to a daughter church.
Pastors, if you want to lead your church in the multiplication of churches, begin with Middle C.
In my next post I plan to address the small steps involved in moving from evangelism in the fields to churches planted.
(Image credit: Microsoft Office)
- March 29th, 2013
Eschatology-the study of last things–is extremely important to the health of the Church.  As Kingdom citizens, we know that the Bible has much to say about people's eternal state, the return of Christ, the end of the world as we know it, and how we should live in light of such realities.
However, in the sanitized western world where death is often clean and controlled and where time is seen as eternal and more valuable than gold, we often allow eschatology to stand at the back of the line.  From Genesis to Revelation, the Bible contains an eschatological thread woven into the fabric of God's grand story.  Trying to remove this doctrine is like the child that keeps pulling at the single thread on his sweater, only to ruin the garment.
While we would never attempt to remove the eschatological matters found in the Scriptures, our lifestyles are often lived as if such teachings never existed.
Does the return of our Lord shape our thoughts and influence our daily Kingdom activities while in the marketplace, school, play, or the neighborhood?
Many of the first century believers lived with the hope of the imminent return of Christ.
We live with the hope that He will return only after we can get married, experience several years at a great job, have children, and finish that project we are so excited about (all for His glory–is what we tell ourselves, of course).
The first century believers were reminded that they are but a mist (Jas 4:14). The psalmist wanted to know how to number his days (Ps 90:12).
We live each day as if we are rock wall.
We live as if the world has a trillion tomorrows and we will be around to experience all of them. . . . We live as if the unbelievers around us will be around to experience all of them.
As Kingdom citizens, this world is not our home; we are just passing through. But we are passing through with a Kingdom purpose–a stewardship for which we will have to give account!  In his classic work, Evangelism in the Early Church, Michael Green writes, "It is hardly surprising, therefore, that not only in the first and second centuries, but in later periods of the Church, missionary zeal has often flowered most notably in circles which held a strongly realistic hope and a likely expectation of the coming kingdom" (269).
May we not only study about death, the coming Kingdom, heaven, hell, the return of Jesus, and the end of the world, but let's allow such biblical teaching to shape how we should now live as Kingdom stewards in a world where many have never heard of the Lord over time and eternity.  May such teaching increase our zeal for God's glory!
May we never attempt with our lifestyles to remove the eschatological thread that not only runs throughout the Bible, but is also woven into our very essence as well.
"Fear not, I am the first and the last, and the living one.  I died, and behold I am alive forevermore, and I have the keys of Death and Hades. . . . Behold, I am coming soon, bringing my recompense with me, to repay everyone for what he has done" (Rev 1:17-18; 22:12, ESV).
———
I write this post on the day of Secret Church 13 with the title "Heaven, Hell, and the End of the World."  I hope that you will be participating in this year's event.  However, if you are unable, I want to encourage you to obtain the resources from the event when they become available. See here.  They will not only assist you with a better understanding of eschatology, but will challenge you to apply such teachings to your life and church.
(Image credit: Microsoft Office)
- March 28th, 2013
Brook Hills Music released an E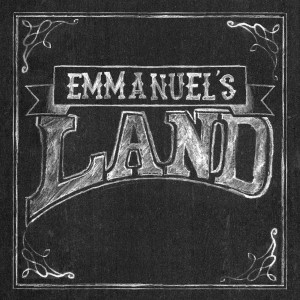 P this week to compliment Secret Church 13.  Emmanuel's Land is simply an excellent work of God-glorifying art. I am extremely impressed with this project and what the team of brothers and sisters put together.  You need to get this recording as soon as possible. Sample and obtain it HERE.
Matt Mason is the worship pastor with The Church at Brook Hills and a dear friend.  He is theologically sharp, musically gifted, and leads with a shepherd's heart.  He is also extremely blessed to be working with a great group of musicians.  In view of this week's release, I wanted you to hear from Matt on a bit of the story behind the music, how the team works together on projects, and his views on music and missiology.  Here are his responses to a few questions.
Matt, since our offices are next door it's probably safe to say I'm your first audience! What's the approach you and your team of songwriters take when you meet together to write?
Our main goal as songwriters is, first and foremost, to grow in the grace and knowledge of God by studying His Word personally and being attentive to the preaching of the Word. From there, we hope to write songs that reflect biblical truth. We hope to write some songs that can be used in our corporate gatherings: truth-filled, singable songs. We want to write other songs that may serve a teaching/instructional/story-telling role. The hope in all of this is that we'll grow in our ability to serve Brook Hills with these songs. And if these songs serve beyond our faith family, or serve as an encouragement for songwriters from other local churches to seek to grow their gifts and give voice to the indigenous expressions of faith in their local contexts, well, that'd be great too.
What was the most challenging part about this project?
The goal was to write songs that related to the theme of Secret Church 2013 ("Heaven, Hell, and the End of the World"). However, in light of other things we were working on last fall, namely, a Christmas EP, we weren't able to focus much on this project until January. We needed to be finished with recording by March 8. So the challenge was mainly on the writing and recording side of things.
Is there a relationship between writing worship songs and missiology?
I believe so. The Bible gives us the content of our faith. The overarching story of the Bible is a glorious message: God the King has sent His Son to die in the place of sinners. He offers mercy and eternal life to any who turn from sin and trust in Christ alone. Wesley called this message "music in the sinner's ear." The gospel is such good news that it elicits both proclamation as well as song. In every generation and culture where this gospel has been proclaimed, there is an instinct to express this Godward joy and reverence in the form of songs. Part of what we do when Christians gather on Sunday mornings is we rehearse the story of the gospel – the story into which we have been swept up by the sovereign mercy of God. At the same time, I believe, as we sing of this great redemption, God loves to bring these truths home to hearts in a way that it fuels a passion to take this gospel to others!
If a local church was looking for ways to write songs for use in their congregational worship, would you share any practical helps on how to take steps toward that?
This question sounds exactly like what our team is aiming at, so I'll just describe some of the ways we pursue these things together. We approach this in different ways. First, broadly speaking, we're having an annual (at this point) meeting with anyone in our faith family who is interested in songwriting. We'll get together to talk about principles of songwriting, share songs, and do some songwriting exercises.  We encourage them to send their songs in via email and we look for ways to encourage them. Second, we have a smaller team of songwriters who work on specific projects. We meet once a week to work on songwriting. Often I'll give them a feel for what we want to aim at for that meeting. Then we'll pray, and often, after that, we'll split off and work on that day's project. We have a set time to come back and we'll share the fruit – or not – of that time away. Sometimes the fruit is simply that we read a passage of Scripture and spend some time getting a better feel for its context and meaning. Other times we come back with a bit of a melody or a few phrases that might be the beginning of a verse. Third, sometimes we'll read through a book together or a part of a book to go deeper into a subject we want to write about. Once those songs begin to take shape, we'll spend more time singing them together. It's a kind of a "test drive." We'll sharpen one another by pointing out spots where a lyric or a melody could be better, clearer, less predictable. Most of the songs we've written haven't been used, yet. We find that some rise to the top immediately. Others need to stay in the "in process" pile and others, well, they just become opportunities for us to cultivate humility.
Matt, if there is any limitation to this project it is simply that it needs more cowbell. You should have added more cowbell.  May I play the cowbell on the next project?
Um, I'll pray about it.
Follow Matt on Twitter @MattMason3
and Brook Hills worship can be found @BHWorship
Make sure you check out Emmanuel's Land.  You and your church will be blessed greatly!
- March 25th, 2013
We pastors often forget that stewardship extends beyond the realm of giving money for gospel advancement.  For the longest time, we have allowed the notion of being a wise steward to be defined according to money.  And while the issue of finances does exist within the jurisdiction of stewardship, stewardship embraces all of the Christian life.
One of the areas we often overlook is recognizing the connection between being a wise steward and career-making decisions.  Sadly, we do not consider this matter related to our equipping the saints for the work of the ministry.
"Let's let the guidance counselors and career planners shepherd our church members through this massive, life-changing, path-setting decision.  We pastors are to be about rightly dividing the Word."
And such a response reveals just how much we have been influenced by secular thought, separating the spiritual from the material.
Pastors, we need to be equipping our parents and their teenagers to make wise Kingdom advancing decisions when it comes to selecting a college major or obtaining a marketable skill.  They need to make such decisions in light of what would best position them in the global market for making disciples and planting churches across North America and the world.
Yes, I know that person in your church is wanting to study art history and go into $60,000 worth of debt to obtain the coveted B.A. degree.  But in light of the global task that is set before us, is that really the path of the wise steward?  Maybe it is for that person, that the Lord is doing something unusual in that believer's life.  However, degrees and skills that generally have little relevance for job placement among the unbelievers–and bring large amounts of debt that will haunt that young adult for years–should cause us to consider the stewardship of selecting such paths.
We have neglected to establish within our faith families cultures of expectation that our young people should obtain skills and degrees that would best position them as teams in the marketplaces of the world.  Wise decisions made in high school will enable them to support themselves, regularly connect with unbelievers, make disciples, and multiply churches.  We have primarily thought in terms that such "real" ministry belongs only to those who are able to get through college and seminary, and then ironically struggle to find a relevant way to get into the marketplaces and communities of the world, due to a lack of marketable skills and degrees.  Need I say platform development?
I want to challenge you to begin to make the cultural shift within your church.  I know we are.  Don't leave one of the most important decisions that a believer will make to the direction of an unbelieving guidance counselor, the whimsical desires of youth, or the materialistic society in which we live.
The Psalmist writes:  "May God be gracious to us and bless us and make his face to shine upon us, that your way may be known on earth, your saving power among all nations (Ps 67:1-2, ESV).
Our Father has blessed members of your congregation with the capabilities to move into the workforce and to go to college.  For their own selfish gain? Of course, not. Rather, that the way of the Lord may be known among all the nations.
Teach your people that being a wise steward involves prayerfully considering the marketable skills and degrees they should obtain now that would best position them for global disciple making later.
Here are some recent articles that may help get you thinking along these lines:
Best Cities for New College Grads in 2013 (see also the article at bottom on "15 Most Valuable College Majors")
 Top 30 Best Cities for Young Entrepreneurs in 2013
(image credit: Microsoft Office)
- March 22nd, 2013
When I share the gospel with Mormons, one of the first things I do is establish our definitions.  Without cutting to the chase and recognizing our definitional differences, it is difficult to then evaluate what we each believe in light of the Bible (the KJV of course!).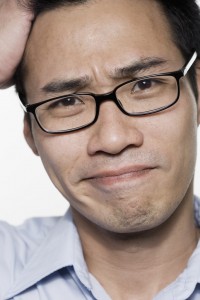 Discussing church planting in most North American circles reminds me of witnessing to Mormons.  Same words, different definitions used.
The next time you start to say the words "church planting" stop and think: What am I talking about and what are they hearing?
The next time someone near you says "church multiplication," ask yourself a question:  What do they mean?
In North America, we have definitional differences when it comes to church planting.
If you believe it is about gathering long-term Christians together to covenant as a local church, then say so.
If you believe it is about making disciples from out of the harvest and leading them to covenant as a local church, then say so.
If you believe it is about gathering a crowd for a worship gathering, then say so.
If you believe that church planting is something else, then say so.
But one thing we should all know for certain is that the Bible does not tell us to plant churches.  Our mission is not about church planting (Hence, the reason I began my 2009 book Discovering Church Planting with the statement, "It is not about church planting.").
But once we have come to understand what we are saying, let's examine the Scriptures to see if what we mean needs adjustment.
When our vocabularies become saturated with words everyone uses, we begin to assume that we all know what we mean when we use such words.  In the beginning, when such words are unfamiliar and scarce we generally have to state the word and our definition to establish common ground.  Overtime, we get tired of providing definitions.  "After all," we reason, "everyone by now knows what we mean."  Not true.
We used to do this with "gospel."
But then a bunch of wise stewards came along and rightly asked the question, "What do you mean?" Then they followed up with a biblical evaluation to determine if those commonly-held definitions squared with the Scriptures.  If you want to know what happened after such inquiries were made just search Amazon to see how many "gospel" books have been published recently.
"Church planting" has become a ubiquitous expression and "church multiplication" is quickly growing in popularity.  We need to ask one another, "What do you mean?" and then move to biblical evaluation.
Definitions express our theology.
Our theology shapes our strategies and methods on the field.
Let's stop saying church planting, unless we can say what we mean.  And then let's evaluate one another to see if what we mean is in alignment with the Scriptures.  This is extremely important when we have not been commanded to plant churches.
But what if we check our definitions with the Scriptures and determine that what we have been saying for years (and developing strategies to support) is not what we should be saying and advocating?
I think you know the answer to that question.
Let's keep definitional differences to witnessing to Mormons and not in church planting discussions.
(image credit: Microsoft, Royality-Free/Corbis)
- March 17th, 2013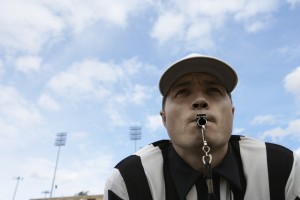 It has been three months since my last post.  I am now in my third year of blogging, with this being by far the longest hiatus ever taken.  Here is a brief update of the past few months, more details are planned to follow in future blog posts.
As many of you know, last summer my family and I moved to Birmingham, Alabama where I now serve as the pastor of church multiplication with The Church at Brook Hills.  The past eight months have been wonderful and a great delight.  Each day I grow in my love for these people and consider it a tremendous honor to be considered one of their pastors.
In this role, I oversee all of our church planting efforts in North America, work closely with our Global Disciplemaking Team to help equip all of our missionaries in church planting, and oversee our leadership training for our small group leaders, pastors, and missionaries.  While there was some structure in place prior to my arrival, much of what we are doing in these areas involves a massive re-engineering and even developing much from scratch.  I have been on a steep learning curve, getting to know and work with the other pastoral team members, spending much time in prayer, launching some new training modules, and preparing to release a new weekly on-line video session, Multiplication Matters.  I am crazy busy, but loving every minute of it, and deeply thankful to be a part of what the Lord is doing through this faith family!
However, the transition has come with many challenges.  Prior to leaving Louisville, I made many commitments that I could not simply drop as a result of a change in ministry. These commitments were made long before I knew the Lord was leading me to Birmingham.  One of these involved helping some of my doctoral students finish their programs.  Another one was related to my books.
I made the commitment to Thomas Nelson, Baker, and William Carey to publish three books with them in 2013–again, long before any conversations with Brook Hills.  And by the Lord's grace, they are finished and in the hands of the editors.  Needless to say, new responsibilities and three writing deadlines do not go well together–not to mention the move into a house that needed some renovations (I'll save this for a future post.).
Last year, I published three books and re-released two–this year another three publications.
I am greatly looking forward to taking a break from writing and only publishing one book per year from now on.

While I plan to share more in future posts, here is what is scheduled to be released this year.
Pressure Points: Twelve Global Issues Shaping the Face of the Church addresses what I believe to be twelve of the most significant global challenges influencing the Church and Her mission both today, and likely for the rest of our lives.  This is to be released with Thomas Nelson in July.  The table of contents as being advertised–and what i had in my original proposal–has been revised slightly per my request. I have come to believe that the Pornification of Societies is significant enough to be included among the twelve most critical issues.  I plan to share more on this matter later.
Developing a Strategy for Missions is a book that my friend–and former professor–Mark Terry and I wrote for Baker Academic as the last book in their Encountering Mission series.  We wanted to strike a balance between the scholastic demands of this excellent series with the practical nature of strategy development.  I think we accomplished our goal and hope you enjoy it and use it.  We are told that this book should be out in September.
Missionary Methods: Research, Reflections, and Realities (tentative title) is a work that my friend Craig Ott and I co-edited together.  Craig is a professor at Trinity Evangelical and has written and edited other works and contributed to several books.  Every year the Evangelical Missiological Society and William Carey Library partner together to publish a work containing some of the papers presented at that year's national EMS meeting.  Last year, our theme related to missionary methods in light of the 100th anniversary of the publication of Roland Allen's Missionary Methods: St. Paul's or Ours?.  When I started praying and looking for a co-editor for this work, Craig came to my attention as a friend, excellent missiologist, academic, church planter, and a fan of Roland Allen.  This book is scheduled to be released at this year's EMS meeting in September.
As you can imagine, it has been a wild and wonderful ride since last summer.  In twenty years of vocational ministry, the last eight months have been the most challenging that I have known.  However, the Lord is good and gracious, abounding in rich love, providing strength and capabilities to us in our times of need.
Now you know the reason for my three months of silence.  It is nice to be back to the blog. . . . It is nice to be able to breathe again. 

(Image source: Microsoft Office, Royalty-free Corbis)
- December 9th, 2012
I am about to take a time out from the blog.  I have been known to do this over the past few years, usually during vacation or major deadlines.  This time it is for both.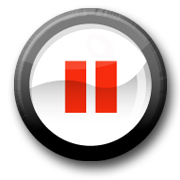 With the holiday season upon us, my family and I plan to be traveling and also hosting family in our home.  Come January, our church is preparing to roll out a new model of leadership development.  Plus, I have a book deadline on February 1.
It is a crazy busy time.  And I love it!
While I have matters that I would love to share on the blog, I am going to hit the pause button until February.  I still plan to be active on Twitter.  Remember, if you continue to have trouble sleeping, you can always re-read my previous posts.
Merry Christmas to you.  May the Lord bless you and your loved ones. I also hope you have a great New Year's celebration.  Thank you for your support throughout 2012.  And thank you for your commitment to equipping the Church for the multiplication of disciples, leaders, and churches.
I look forward to returning to the blog next year, Lord willing.  Until then, keep thinking missiologically!
- November 30th, 2012
Sociologist Erving Goffman drew from the theatrical metaphor when he helped us understand that life involves front-stage and back-stage actions.  The presentation of self in everyday life occurs differently when we are in public and around certain individuals/crowds (front-stage) and when we are alone or in private situations (back-stage).  The manager of a restaurant presents himself in one fashion to the customers and in another when in the kitchen with the cooks.  The CEO manifests different characteristics in the boardroom than with the family.
While some change of action and demeanor is expected and healthy (you don't act the same way toward your spouse as you do customers in your coffee shop), too much change in behavior as we move from the front-stage to the back-stage is not healthy.
Over the past twenty years, I have had the opportunity to be with many Kingdom leaders as they functioned in both the front-stage and back-stage worlds.  While there are those out there who are the "real deal," that the right convictions, attitudes, and actions are a consistent part of their overall life, unfortunately, I have also seen the breakdown in character occur among others once we moved back-stage.
What appeared to be a great front-stage presentation was not consistent with the back-stage lifestyle.  Stage continuity is critical.
Failure to be the real deal is the surest way to lose credibility in the eyes of those serving with you.  And it is very difficult (if not impossible) to regain that trust once it is lost.  The world may believe the front-stage performance, but those closest to you will know the truth and that will lead to a slow but devastating breakdown in the implementation of your strategy.
Consistency is critical!
If you are looking for leaders with whom to serve on a team, then look for those who are the real deal both front-stage and back-stage.  As you are raising up leaders for making disciples of all nations, make sure you are the real deal both front-stage and back-stage.
If you can't find such a team, then don't settle for anything less.
If you have such character inconsistencies, then don't work to multiply that in others.  There are too many Inconsistencies on the front-stages already.  And we know how our Lord describes those who honor him with their lips, but their hearts and actions are far from Him.  Apart from Him, we can do nothing (John 15:5).  Spend time with Him and deal with this issue immediately.
We are either the real deal, or no deal at all.
(image source: Fotolia, Microsoft)
- November 28th, 2012
It is often good for leaders to refrain from sharing everything.  Some things need to remain untold.  However, when the omission relates to the magnificent, tongues must be loosened and lips unbridled.  This is the tale that is critical to reality, and deserves dissemination to a wide audience.
When leaders fail to tell such a tale, eventually people will rightly ask:
Why?
Was he hiding something?
Was she ignorant to the fact?
Why are we just finding out this truth?
What else does he not know–or not sharing?
What has been her agenda?
Here is one of the untold stories of my generation:
| | |
| --- | --- |
| India | 82,950 |
| China, PRC | 20,000 |
| Nigeria | 6,644 |
| Philippines | 4,500 |
| Indonesia | 3,000 |
| Ghana | 2,000 |
| Mexico | 794 |
| Bangladesh | 500 |
Select Countries and Number of Missionaries They are Sending

We went for 200 years and few of us were told about the use of our means for the conversion of the peoples (neither were we encouraged to make an inquiry to our leaders).
People went and the peoples are now sending! A magnificent tale!
Leaders, don't keep the magnificent tales to yourselves.  Make sure the right untold stories are being told. If not, people will rightly question your story.
(Table source: Strangers Next Door, page 154, adapted from Operation World, 7th edition data and correspondence with editor)